Time to Get Alchrafty
Are you overwhelmed at the thought of disenchanting, crafting, and combining runes? Or perhaps you just want recognition for your prowess as an alchemist? Well the Helpful Fellow in Ellesandra's Alchemy Shop has designed the certification program for you! If you've built the Alchemy Shop in the Commons, you can sign up for the program a day later. Once you do, he'll dish you out 63 bite-sized daily quests that gradually cover the breadth and depth that rune crafting has to offer.
Rewards
Once completed, you'll be given a certificate you can hang on your ranch which increase your odds of getting more or rarer Powder Vials when you disenchant runes.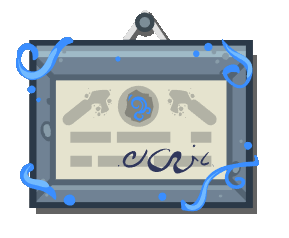 And who knows what opportunities you'll find as a certified alchemist...
Discuss
on the forums!