Greetings, Champions! Does your ranger need a new companion? Does your wizard need a new familiar? Or maybe you just want an adorable puppy and the warm feeling of helping do good things in the world?
Fenris the Dire Wolf Pup Familiar is here to help!
Fenris the Dire Wolf Pup Familiar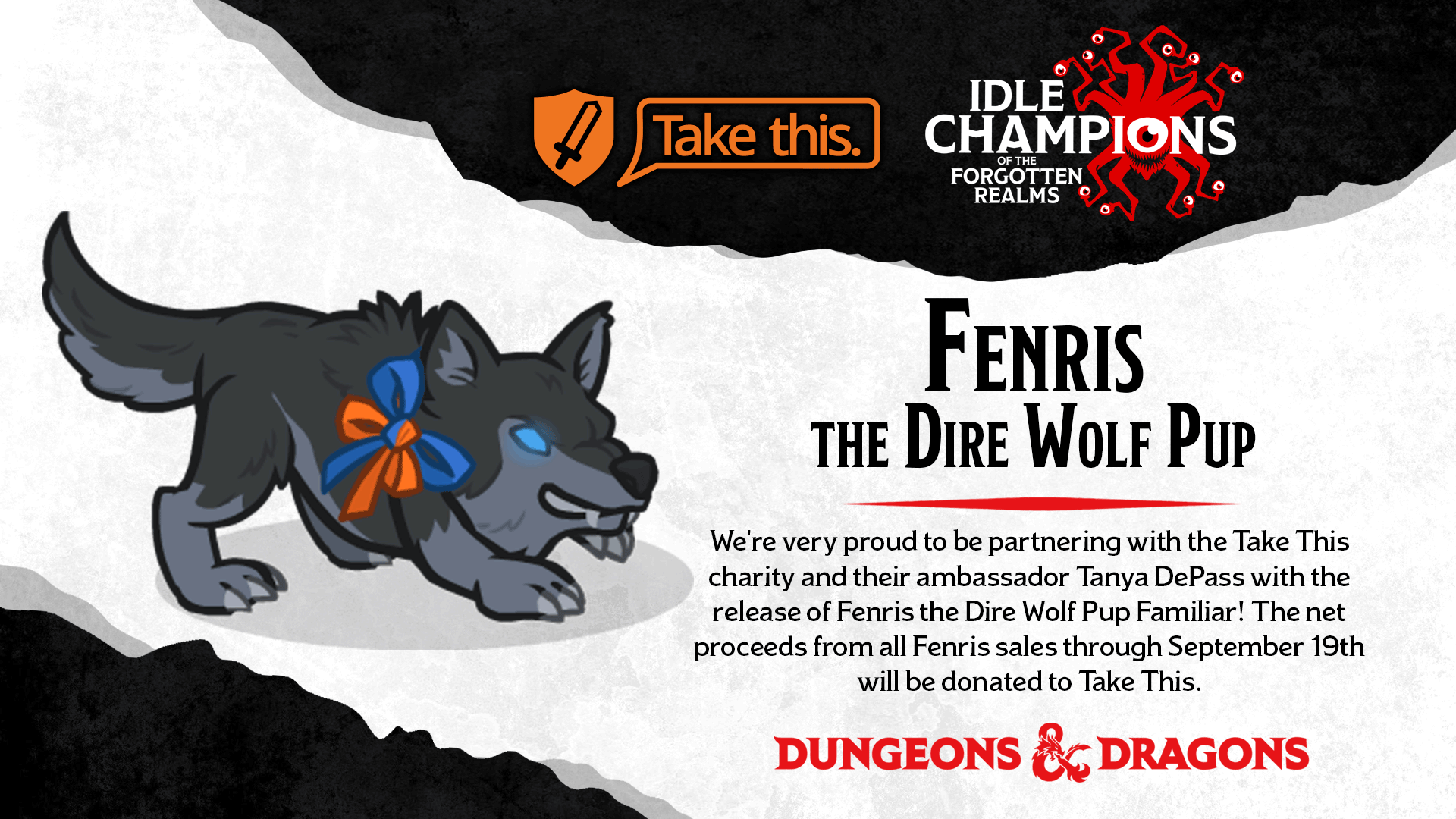 For the fourth year in a row we're thrilled to be working with
Take This
on a charity fundraiser! Take This is a mental health organization providing comprehensive resources, support, and consultation tailored for the unique and diverse needs of the game community.
It's been wonderful to once again work with
Tanya DePass
, this time in her capacity as a board member of Take This. She helped us bring Fenris the Dire Wolf Pup Familiar to life in our game, all to help support a fantastic cause we really believe in. The net proceeds of all Fenris sales for the first 2 weeks of release will be donated to Take This. It will be used to help fund their new series of panels discussing the mental health experiences & needs of folks from marginalized communities, an idea championed by Tanya herself.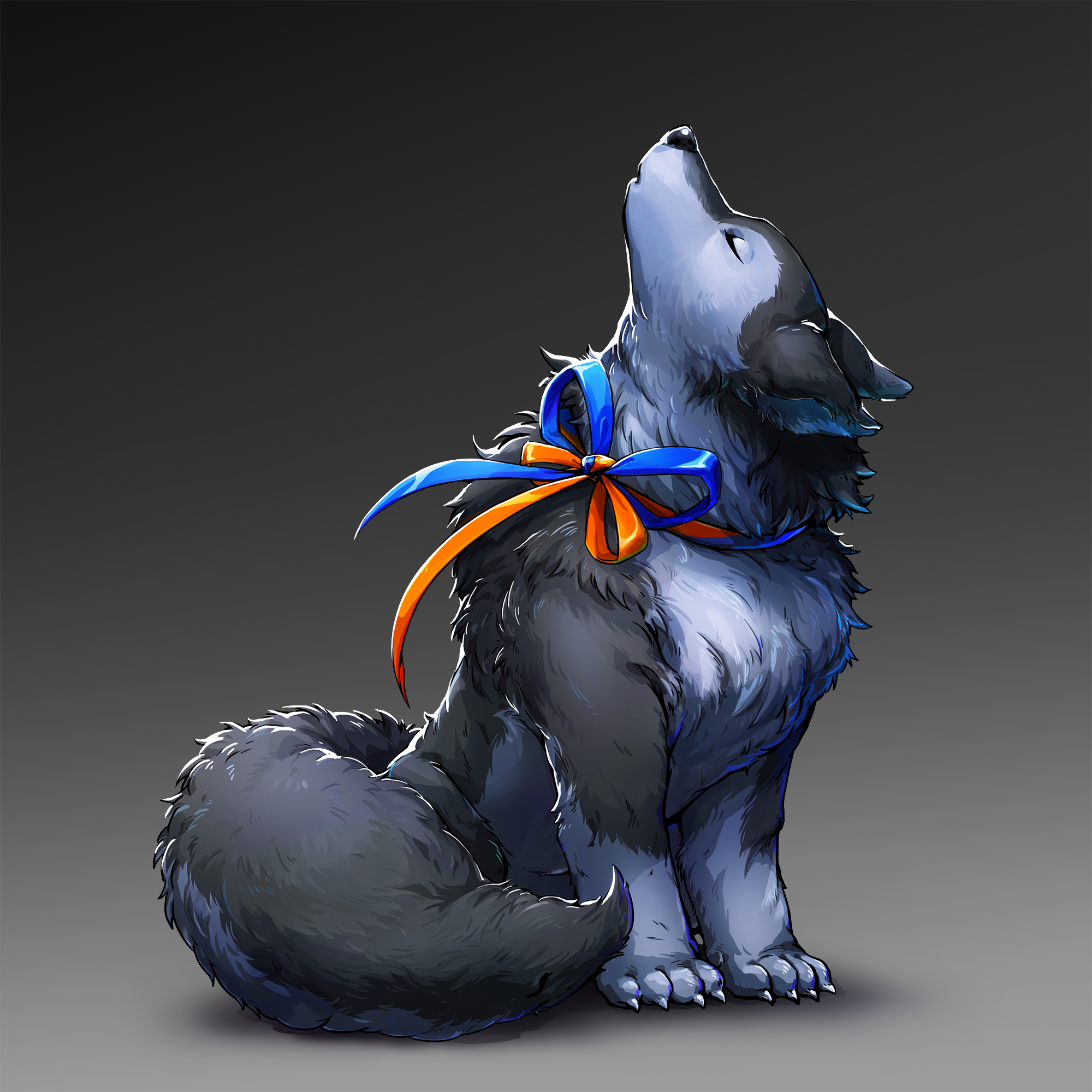 From September 6-19th, Codename will be donating the net proceeds from all purchases of the new Fenris the Dire Wolf Pup Familiar Pack to Take This, and it is available now in the in-game shop on PC and Mac on Steam, Epic, the web, Xbox One, Playstation 4, Nintendo Switch, iOS and on all Android devices!