We're getting nostalgic this week with our new objectives. You know that feeling you get when pulling on a favourite old sweater or catching up with a close friend? We've just created the Crusaders version of that.
Around the World
revisits the World's Wake campaign with a challenge to reach area 360 using the original formation. You'll get a warm fuzzy feeling as you relentlessly dismember monsters area after area.
Dual Descent
is proof that adventures are more fun with friends. As a twist to Lone Descent, you can now smash your way through the Descent into Darkness campaign with another Crusader. We're looking forward to seeing who you choose and what formation you use.
Dual Descent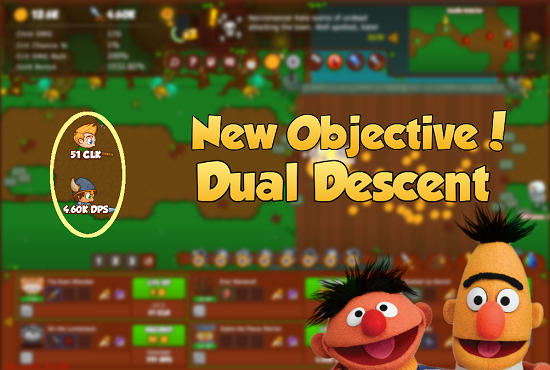 PAARRRfection
. You'd better create a swear jar for this objective. You may as well make some money from the tirade of expletives that will emanate from your mouth. You must beat 200 areas without a single wipe to claim those precious, precious rubies.
PAARRRfection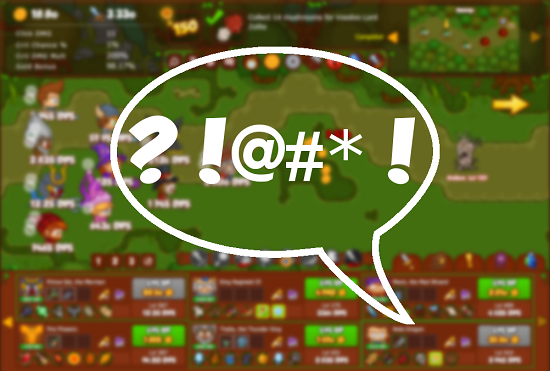 We don't blame you if you can't remember all the various campaign objectives and we've decided to help you out. We've added a new Campaign Objectives screen for you to keep a track of your progress and check out new updates. Just click on the current objective and select 'See All Objectives.'
Campaign Objectives Screen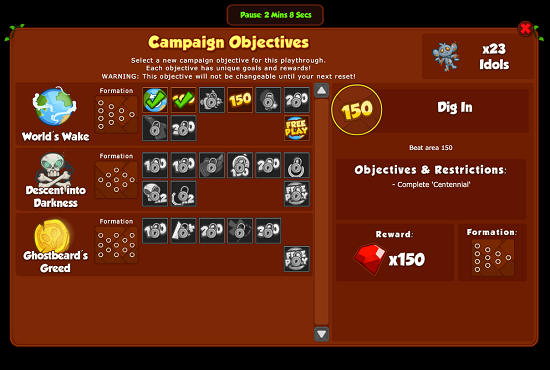 Chat about it on the forums!