An unknown disaster has struck the city of Elturel, and the remaining citizens have fled west to Baldur's Gate seeking refuge.
But the metropolitan city harbors secrets of its own, and the Champions soon find themselves entangled in the even-seedier underbelly of Baldur's Gate...
Note:
you will need to have completed the previous two Descent into Avernus Adventures,
A Tale of Two Cities
and
The Dead Three
, in order to access these new Adventures.

The Darkness Runs Deeper
It's time to find out what's going on in Baldur's Gate, and there's no better place to start than in the Lower City...
Variant: Troublesome Prisoner — Amrik Vathampur takes up a slot in the formation, doing no damage. Additionally, Champions adjacent to Amrik also deal no damage.
Reach area 200.
Difficult Terrain
The Champions leave the darkened streets of Baldur's Gate on a journey to the library-fortress of Candlekeep in search of answers.
Variant: Cold & Wet — Two members of the Flaming Fist take up slots in the formation, changing positions every 25 aeas. In all areas where it is raining, Champion DPS and Gold Find is reduced by 99%.
Reach area 225.
Hand of Vecna
As we descend deeper into Avernus we're excited to release our latest DLC ⁠—
The Hand of Vecna Skin & Feat pack
for none other than Arkhan the Cruel. Pick up this awesome skin and get a wicked double-edged boost for Arkhan.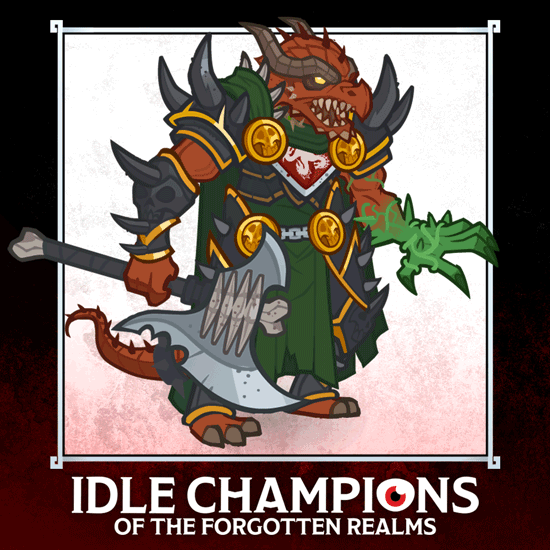 See the in-game
Change Log
for more information, including a full list of changes and fixes included in this update.