A haunted Vistani Champion, the sole survivor of a massacre in Barovia who somehow escaped to Waterdeep, and 'The Bard Who Goes Hard':
Paultin Seppa
is coming to Idle Champions! Players will finally be able to include the entire Waffle Crew, including Simon the Murderbot, in their formations once
Grand Revel
begins.
Read on and learn more what this Champion can do...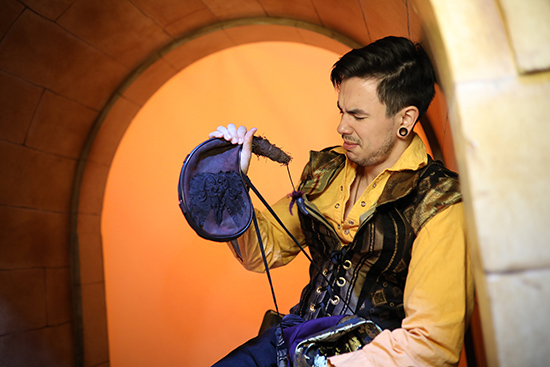 Paultin runs out of wine. Photo taken by Tyler Curtis at the Steam of Many Eyes.
I. Who is Paultin Seppa?
Paultin and his "son" Simon (AKA Murderbot) have been adventuring as part of the Waffle Crew for many years. Paultin is a wise-cracking adventurer who is more at home at a tavern than anywhere else. He cares deeply for those he considers his friends and will leap into action if anyone hurts them.
Paultin Seppa is a Support Champion whose Murderbot son, Simon, rides atop his shoulders. Paultin increases Gold Find through his
Lucky
ability and increases the DPS of Champions who are
not
adjacent to him based upon the number of Champions who
are
with his
Magical Secrets
ability. Paultin doesn't always attack, choosing instead to drink from his wineskin or play his bagpipes while Simon shoots poison darts at enemies.
When you want to add Paultin to your formation, you can swap him with Jarlaxle (Slot 4).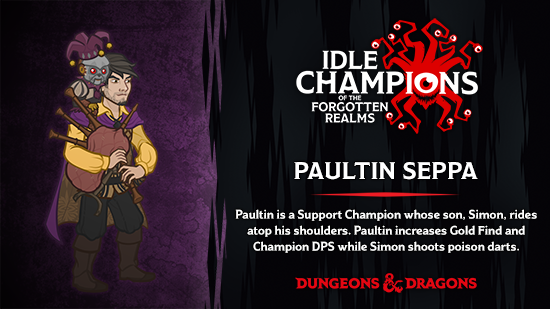 II. Character Stats
| Race: Human | Class: Bard | Alignment: Chaotic Neutral |
| --- | --- | --- |
| STR: 14 | DEX: 15 | CON: 14 |
| INT: 14 | WIS: 12 | CHA: 18 |
For more info, check out
Paultin's Official D&D Beyond Character Sheet
!
DCA fans may have noticed that our Paultin has lower stats than he does on the show. Like with Evelyn's release last year, we needed to dial Paultin down a bit for Idle Champions to allow design space for future Champions and abilities.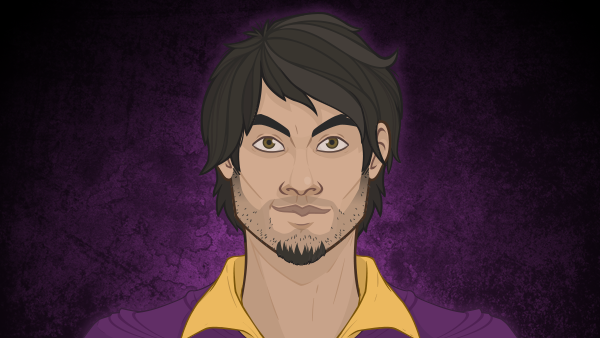 III. Art
Anyone who attended PAX West last August/September or PAX South earlier this month may have already seen the
Dice, Camera, Action! poster
created by one of our artists,
Michelle
, which included the first 'sneak peek' at Paultin in Idle Champions. When it came time to finish designing Paultin and complete his animations, one of our Senior Artists,
Alexis Theroux
, finalized the version of Paultin for the game.
Alexis took inspiration from Nate Sharp's cosplay of Paultin and some of the cast's favorite pieces of fan art to do the design. Nate gave us great feedback as we worked closely to bring 'The Bard Who Goes Hard' to life.
When it came time to Simon, we chatted with Chris Perkins and went back to the actual
Curse of Strahd
book and the art for Pidlwick II. Chris, Anna Prosser, and Nate had a few suggestions on how to tweak Simon's appearance, and that's how our Simon came to be!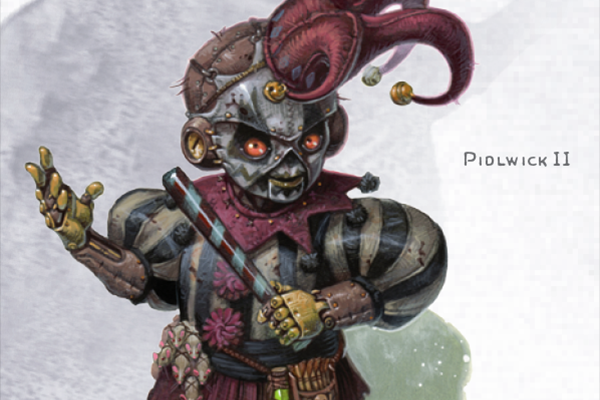 IV. Design
Paultin proved to be an extremely tough nut to crack in terms of design. As fans of DCA, we definitely wanted to do him justice - but at the same time, Nate's portrayal of Paultin is not easy to emulate in our game. How do you represent a character who is essentially the Waffle Crew's version of Deadpool? Then there was the added complexity of just how many Bard Champions we already have in Idle Champions, with Paultin joining a roster that already includes Deekin Scalesinger, Calliope, Vlahnya Um'vairar, and Birdsong. Adding another Bard when Deekin (and his Troubadour Troupe ability) are already so popular while still doing something unique for Bards was a definite challenge.
Ultimately we looked at past episodes of Dice, Camera, Action and how Paultin/Nate reacted to events to find our inspiration. I knew that Thunderwave had to be an important part of Paultin's design, likely his Ultimate Ability based on how Paultin has used the spell at key moments throughout the series. I also knew that I wanted to include Simon, Paultin and Evelyn's adopted Murderbot son from their time in Barovia, to the design. It felt
right
to include him, and to have Simon shoot poison darts while Paultin sometimes chooses not to attack or engage enemies at all (opting instead to either drink from his wineskin or play the bagpipes) while at other times Paultin attacks multiple enemies at once.
With those starting points a design for Paultin started coming together. Playing off the Waffle Crew's dysfunctional party dynamic, we opted to have Paultin support the party based on how many allies are around him. We don't really have the kind of game where a lot of Paultin's signature spells like
Counterspell
and
Crown of Madness
really work, so we leaned into his College of Lore subclass to focus on increasing party damage through his mastery of
Magical Secrets
.
We didn't stop there with adjacency-based abilities — we also based
Lucky
, Paultin's Gold Find ability, off how many Champions are adjacent to him, with an ability called
Edgy
to increase the potency of Magical Secrets whenever Paultin is on the edge of a formation. Get it? Edgy?
Finally, we wanted to include another ability that represented the unity of the Waffle Crew in the form of
Stronger Together
, a buff to Strix, Diath, Evelyn, and Paultin that increases based on how many of them are in the formation.
Formation Abilities

Lucky — Increases Gold Find by 20% for each Champion adjacent to Paultin in the formation. (stacks additively)


Magical Secrets — Increases the damage of Champions not adjacent to Paultin by 50% for each Champion adjacent to Paultin. (stacks additively)


Edgy — increases the effect of Magical Secrets by 100% when Paultin is on the edge of the formation.


Stronger Together — Increases the damage of Waffle Crew team members by 100% for each member present in the formation. (stacks multiplicatively, THEN any buffs are applied)
V. Specializations
Specializations for Paultin Seppa are surprisingly straightforward: you can either go with
Luck of the Vistani
to further increase Paultin's Gold Find or you can go with
Additional Magical Secrets
to increase the effect of Magical Secrets. For those of you who love setting up your Gold Farming Formation overnight, it's hard to find a better ally than a lucky Vistani!
Luck of the Vistani — Increases the effect of Lucky by 50%.


Additional Magical Secrets — Increases the effect of Magical Secrets by 100%.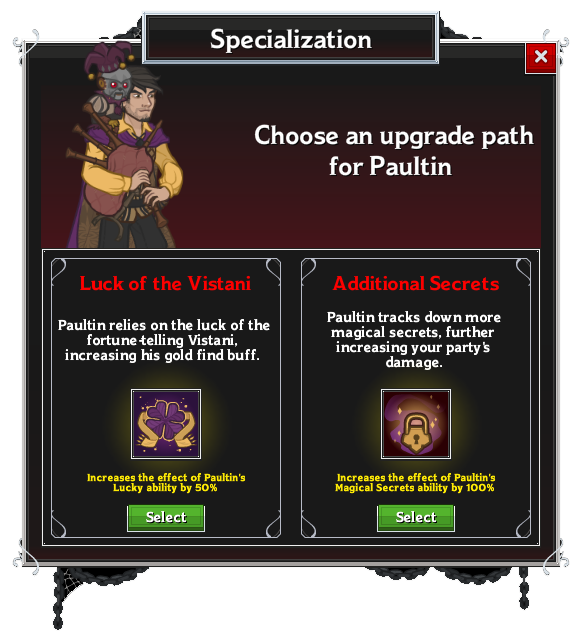 VII. Ultimate Attack
Paultin is so well known for his epic
Thunderwave
casts that we knew from the get-go that it had to be his Ultimate Ability.
Thunderwave — Paultin leaps to the front of the formation, drawing and swinging the Sunsword while a shockwave shoots out from the front of the formation, stunning enemies, dealing massive damage to them, and slowing their movement speed by 50% for five seconds. This spell deals bonus damage based on the current boss/enemy enrage multiplier.
VI. Equipment
Through our conversations with Nate and our viewing of
Dice, Camera, Action!
the shortlist of items for Paultin became clear early on in our design process:
Bagpipes — Paultin Seppa's instrument of choice needs no introduction, though we do struggle to remember when the last time he played them was?


Wineskin — Is there ever a time Paultin doesn't have a wineskin handy? This one in particular is even a part of Nate's Paultin Cosplay!


Strahd von Chairovich — Animated by Paultin for the Chair Battle with Strix's 'Chair Richten' in Episode 101.


Golden Cog & Marthain Signet Necklace — Just a plain ol' leather strap necklace with a pair of mementos Paultin keeps for no reason at all...


The Sunsword — The sentient weapon, once wielded by Sergei von Zarovich, brother of Strahd von Zarovich, and given to Paultin by Ezmerelda in Episode 31.


Mandolin — The magical mandolin Paultin stole from Jesper while in Barovia's past, which was eventually fed to a Dragon Turtle in Episode 92 along with Nit Luap/Evil Paultin.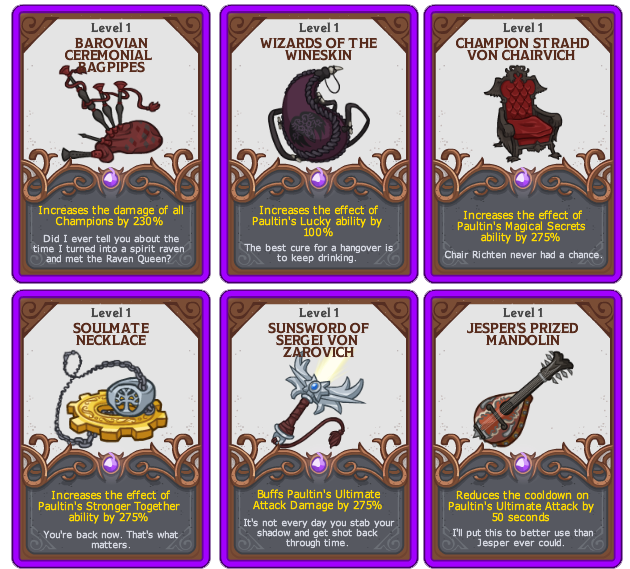 VII. Final Thoughts
Paultin is the fifth(!) Bard to join Idle Champions, but possibly the most important as we finally complete the Waffle Crew. We are really happy with how Paultin's design came together, and feel like he plays differently enough from the other Bards to be unique and is a worthwhile swap in Slot 4. He supports the party while also increasing Gold Find and bringing a truly powerful ultimate to the table, possibly justifying a new kind of Champion formation since Slot 4 will now be a possible buffing/support slot to consider.
We're excited to see what Paultin brings to the meta! We hope you like him :)
Feel free to send us feedback on via the
Idle Champions Subreddit
,
Steam forum
, or the
Idle Champions Discord
!