Watch our Idle Champions streams tomorrow, Wednesday 25th March, on Twitch.tv/cnegames to receive in-game rewards as part of our Twitch Drops 2.0 launch! Check out the stream schedule below:
10 AM to 1 PM PT - Official CNE Stream (3 hours)
1 PM to 3 PM PT - Mars' Guiding Hand (2 hours)
3 PM to 5 PM PT - Gaarawarr's Stream (2 hours)
Twitch Drops will be available after 15 minutes for players on Steam after the drops are claimed. Players on web, consoles, iPhones, iPads, and Android devices will still be able to collect their drops but their accounts will be updated in the coming weeks!
Getting Your Twitch Drops
Watch our streams to claim your Twitch Drops. Then unlock the rewards in-game when you link your Idle Champions account to your Twitch account in the Settings menu. If you don't already have a Twitch account, you can sign up for one
here
.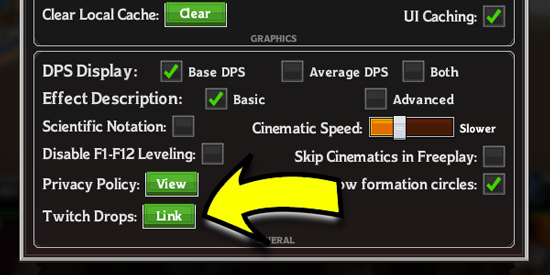 Link your Twitch account here!
Rewards include:
Gold Chests.
Mirt Patron Chest.
Vajra Patron Chest.
Strahd Patron Chest.
Birdsong Barovian Witch Skin.
We hope you like the Extravaganza!