Huge thanks to our fans for playing Idle Champions of the Forgotten Realms in Early Access! In order to celebrate, we'll be giving away our brand-new Starter Pack DLC for free for the next week, and an additional three lucky players will win Idle Champions T-Shirts through our Livestream T-Shirt Giveaway!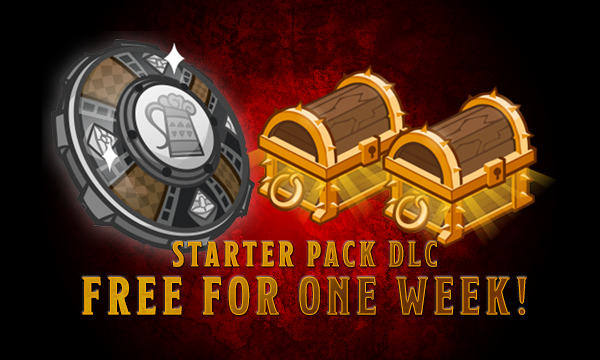 Starter Pack Now FREE Until November 2nd!
In order to celebrate our fans and this journey we are taking together, we are making our next DLC
free
for the next week! Head on over to our Steam page and receive your
Starter Pack
, which includes two Gold Chests and a shiny shield for Bruenor. This offer expires on November 2nd, so don't delay!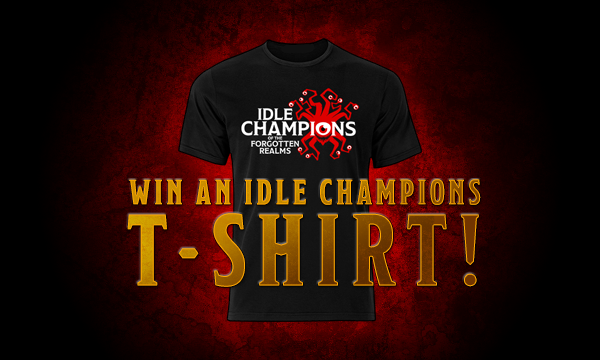 Win An Idle Champions T-Shirt!
We also have a t-shirt giveaway over the next week! In order to sign up for the giveaway, head over to
http://bit.ly/IdleChampionsShirt
(case sensitive) and enter to win.
Three winners will be drawn at random to collect the prize during our next livestream on Thursday, November 2nd, starting at 1:00pm Pacific on the
Official Dungeons & Dragons Twitch Channel
.
NOTE:
You will need a
Twitter
account in order to participate.