Hi Breakers!
Mr. Monkey has come up with some
new Rare Challenges
for you to find and do! He commissioned 16
all-new trophy room items
for you to win for completing them! An adorable set of monkey dolls, representing monkeys from the islands! And he's invited the Exercise Challenge monkey to store them for you!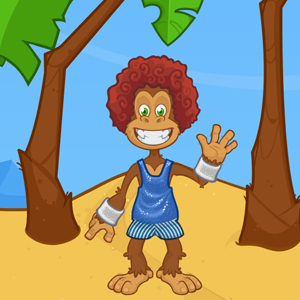 That's right! There's a second Challenge monkey now! He will have the list of prizes you've won from completing the new rare challenges! And for a limited time, the odds you get a rare challenge from breaking a challenge egg will be higher! So get breaking!
Also, to go along with this introduction, we're having a sale! Get 30% more Monkey Bucks on purchases of 50 Monkey Bucks or higher!
And if you buy
500 Monkey Bucks in one purchase
, we will mail you an Egg Breaker Adventures poster signed by everyone in the Codename Entertainment office!