Hey everyone. I'm Justin Stocks, the Lead Game Designer for Idle Champions of the Forgotten Realms. In the lead-up to our Third Anniversary Celebration, I wanted to take a few minutes to look back over everything we've accomplished in the last year...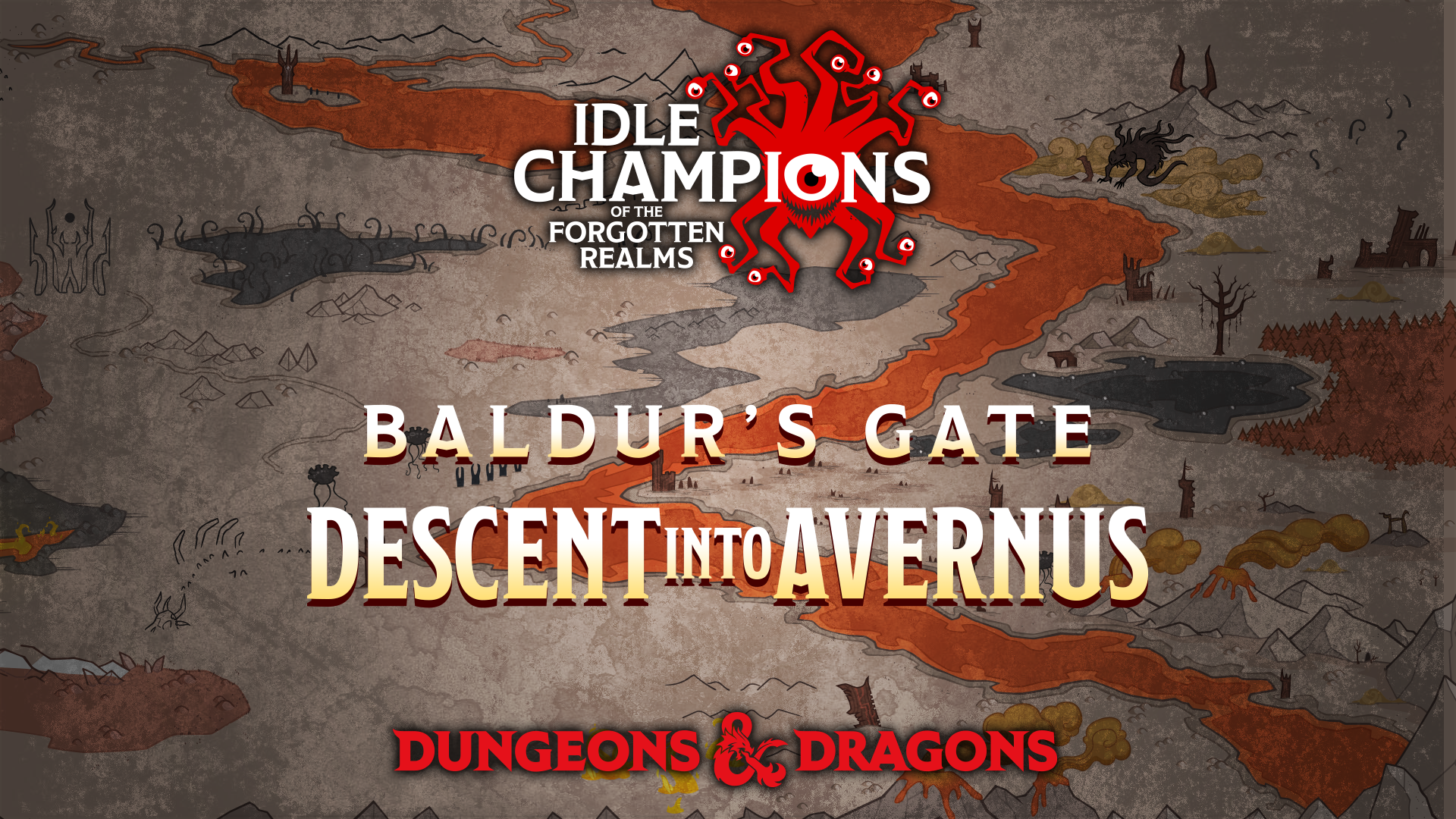 Fall 2019
September 2019: Patron System (part of the Y2 anniversary)
We kicked off our third year with a bang, adding the
Patron System
, which allows players to replay variants and free plays with additional restrictions to earn unique rewards and powerful perks. While we started out with just two patrons and a handful of rewards, we have since expanded the system with a third patron (Strahd von Zarovich) and numerous additional rewards for purchase, such as familiars, skins, and sought-after modron component chests. We plan to continue to expand on the system with additional patrons, store items, and perks, including some new skins during the upcoming Anniversary Celebration!
October 2019: New Campaign (Descent Into Avernus)
October saw the release of our fourth permanent campaign:
Baldur's Gate: Descent Into Avernus
. This fiendish campaign has been expanded upon multiple times over the year and will continue to get updates moving forward. This update also managed to sneak in an update to our in-game effects descriptions, helping players to better understand how their formation abilities interact with each other. Usually.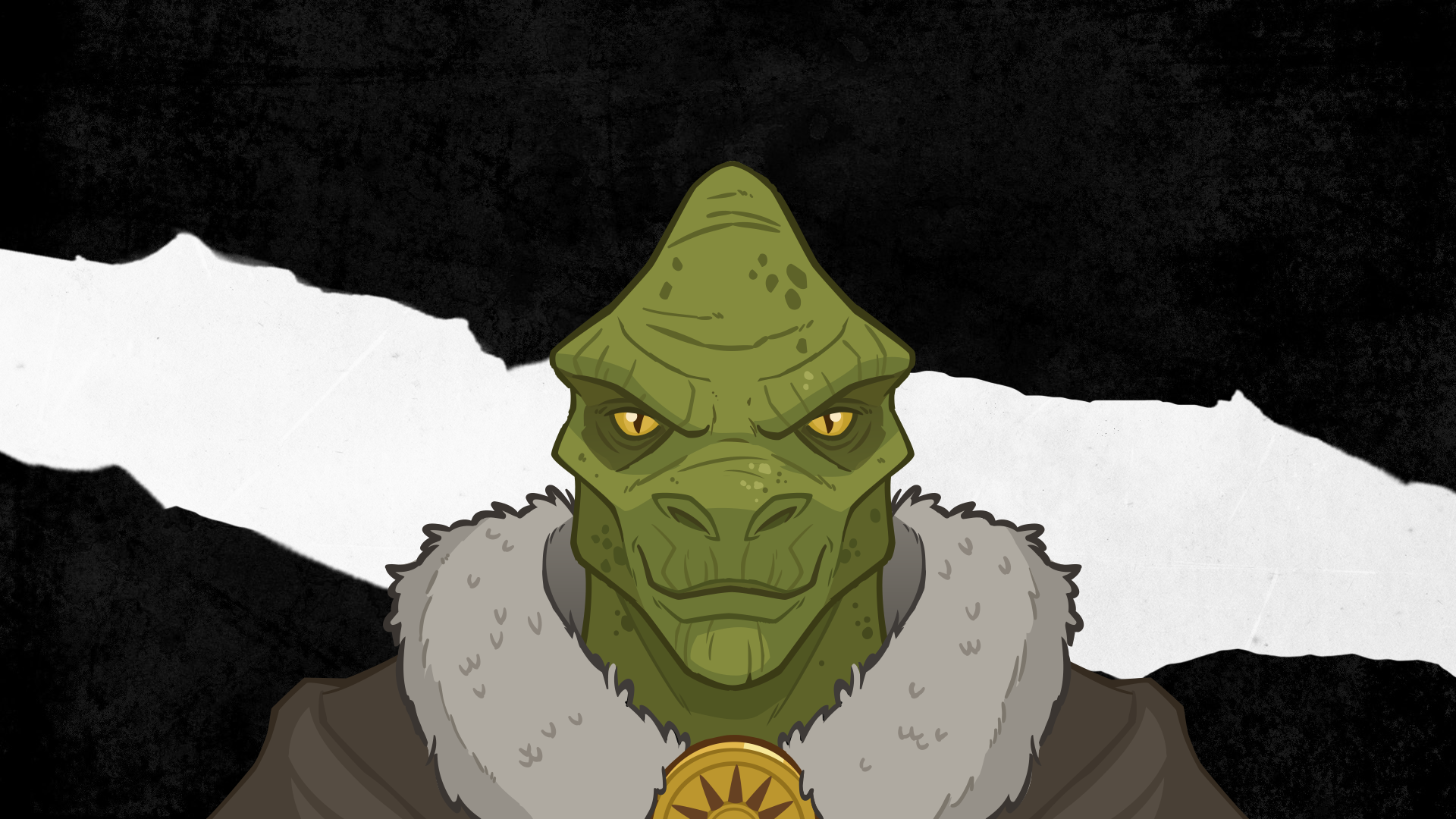 Winter 2020
New Year's Day 2020: New Evergreen Champion (Dragonbait)
The new year brought about another Evergreen Champion to join the ranks of Hitch, Drizzt, and Azaka.
Dragonbait
was a challenging unlock from a variant of the
final adventure in the Tomb of Annihilation campaign
, and while he is still trying to make a name for himself in a very competitive bench slot, he's nevertheless a highly sought-after saurial.
January 2020: Updated Time Gates & Offline Progress
The new year brought exciting new updates, many of which were included out in our
Idle Champions in 2020
dev blog at the end of December last year. The first of which was an expanded
Time Gate System
. Gone were the days of gambling six time gate pieces and hoping you got a Champion that you liked. Now you could pick precisely the Champion you wanted to gear up or recruit, and the time gates themselves were made more lucrative, with up to three gold chests and numerous silver chests up for grabs. Players flocked to earn Mystra's favor and recruiting and gearing up missed event Champions became easier than ever before. And at the end of the month,
Offline Progress
arrived, allowing players to continue to progress during their adventures even while logged out!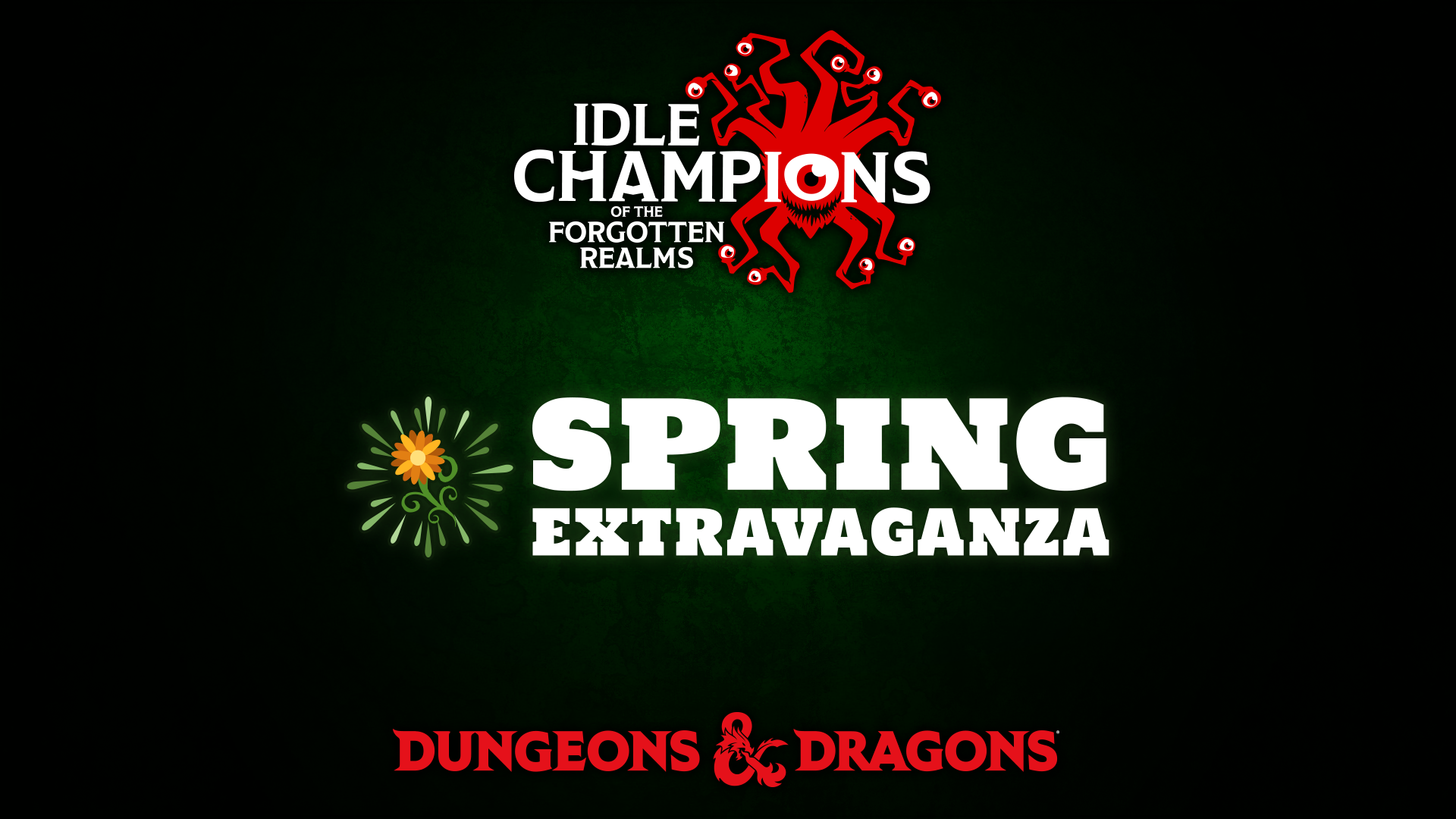 Spring 2020
March 2020: Spring Extravaganza with Updated Formation Saves
The first of our 2020 seasonal events, the
Spring Extravaganza
, brought with it a week of free rewards, including an awesome Champion skin, but more importantly a revamped formation save system. Instead of being limited to only three formations per campaign, players could now save up to 50 formations with customizable names, and their formation saves now included familiar placements as well as Champions. Getting back up to speed after a reset had never been more convenient.
March 2020: Leaving Early Access on Steam
As a personal milestone for us at Codename, in March we also left early access on Steam. This was a big moment as it meant that Idle Champions had finally reached a point where we felt it was deserving of a full release, with features such as the Patron System really fleshing out the replayability of the existing content.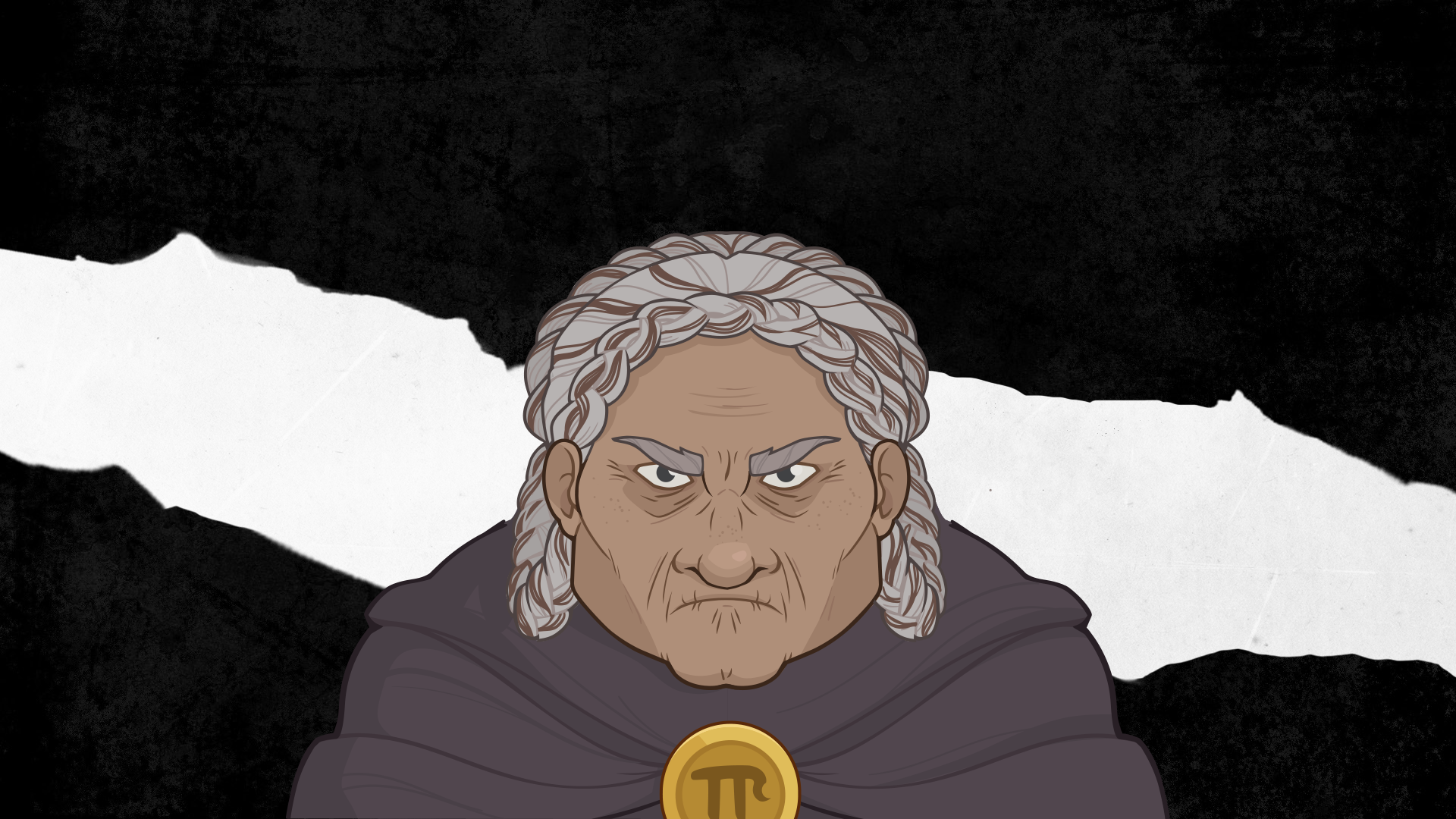 Summer 2020
July 2020: Summer Spectacular with Modron Automation & Multi-Party Play
The
Summer Spectacular
at the end of July was host to the game's largest evolution yet: Modron Automation & Multi-Party Play. These two new systems combined to add incredible new depth to the game. With two adventuring parties running at the same time players had to dust off several underutilized Champions to fill every slot, a trend which will continue as additional adventuring parties are made available over the next year or two.
With Modron Automation we started to put the "Idle" back "Idle Champions", letting players set up their adventuring parties to reset automatically, fill the formation automatically, and farm gems and favor to their heart's content. Finally, the Modron Components mini-game added some new strategy to the game for folks who couldn't get enough of the pipe mini-game in Bioshock or the latest Spiderman PS4 game.
August 2020: New Focus on Bugs & Performance
Modron Automation and Multi-Party Play was a big tech investment for us, and resulted in an unacceptable backlog of bugs and unoptimized code. In August we refocused our attention on bugs and performance with the addition of our public-facing bug report system. Through the month we managed to track down several memory leaks and patch them up, leading to a noticeable improvement in stability and performance. As no more major features (on the scale of Modron Automation) are planned for 2020, we will continue to iterate on these improvements and fix bugs as quickly as we can.
August 2020: Finished Waterdeep: Dragon Heist Campaign & New Evergreen Champion (Ulkoria)
Most recently we released the
final adventures of the Waterdeep: Dragon Heist campaign
and included alongside them our fifth Evergreen Champion: the reclusive mage,
Ulkoria Stonemarrow
. Ulkoria is a magic specialist who can do some incredibly powerful things for a full formation of spellcasters. While her full potential hasn't yet been released, future Champion releases will no doubt add to her repertoire and increase her play.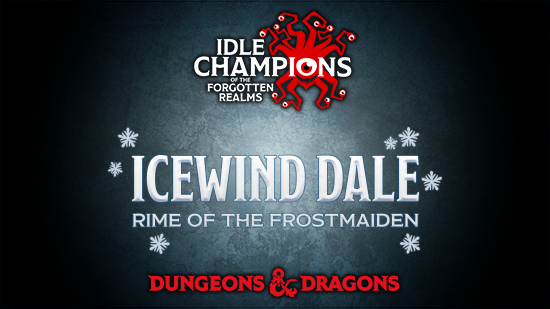 Third Anniversary & Beyond: The Future
So what does the future look like for Idle Champions? It's bright! While we don't plan to release any major features in the next few months, we do have a new campaign on the horizon. You can also expect us to continue with bug fixes and performance enhancements. We also intend to continue to iterate on the offline progress system, which runs your background parties during multi-party play and should result in speed improvements to everyone's progression, especially if your background party is farming gems.