It's a long weekend for many workers, which means more time to grind and finish the event!
The following Crusaders will get a buff this weekend starting from today until 12 pm PDT on Monday September 4th.
The Princess - Ignite, Char, Conflagrate, and Incinerate abilities +200%
Paul the Pilgrim - Imported Riches ability +200%
The Goldhound - Tail Wag ability +200%
King Reginald IV - Royal Grail ability +200%
Milgrid the Mining Mage - All DPS +200%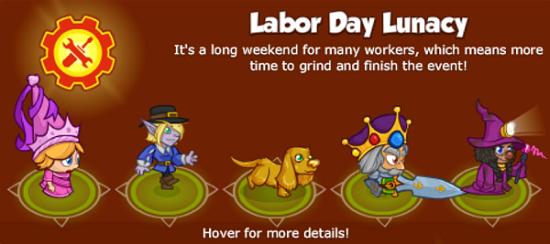 Also, check out the limited-time Labor Day Jeweled Chests that contain equipment for the five Crusaders above!
(
Please note:
The chest will only contain gear for Paul, Goldhound and Milgrid if you've unlocked them. You can purchase the Golden Epic for Paul the Pilgrim, even if you don't have him, and it will show up on him once you earn him.)