A little while ago we stumbled across a player called
Menin Gate
who had put in an enormous amount of time into
Crusaders of the Lost Idols
. At the time,
Menin Gate
had logged more than 8,000 hours of gameplay on Steam. For those who haven't already done the math, it equates to the game running for 343 days!
With that kind of record, we decided to reach out to Menin Gate for an interview to share his motivations with you all.
Menin Gate's 'alter ego' is Paul Winnell from Melbourne, Australia. This 45-year-old player hails from Port Phillip Bay, which he declares has the "whitest, cleanest, and softest sand on the Bay". Stop making us jealous, Paul!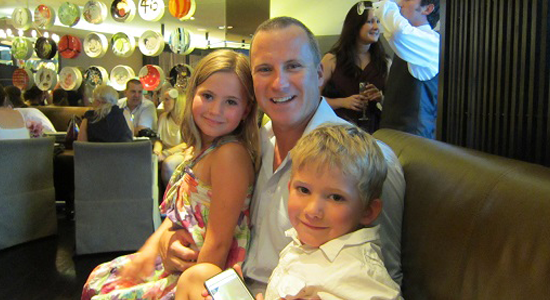 Menin Gate and his family
When did you start playing Crusaders of the Lost Idols and how did you discover the game?
I started playing it the day it came out. I love idle/progressive type games and this one peaked my interest immediately.
You've been playing for more than 10,000 hours now. When did you realise you'd put in so much time? Also, was it a shock when you realised?
Well I'm actually closing in on 11,000 hours and still loving it. It was a shock, as the last game that had me so entranced was Battlefield 2, a completely different style of game.
Have you ever played another game for the same length of time?
Yes Battlefield 2 - and still miss it!

What is it about Crusaders of the Lost Idols that keeps you playing?
The updates. The developers have consistently delivered new updates, features and events to keep me interested; it's one of the few games on Steam that provides such regular updates.
What has been your favourite update or feature in Crusaders of the Lost Idols?
Crafting - it adds a whole new dimension for progression and how you can progress.
Who is your favourite Crusader and why?
Well it used to be Fire Phoenix, but now it's The Exterminator (Terminator is one of my favorite movies)

What other games are you playing while Crusaders of the Lost Idols is running on your computer?
Lots, I have nearly 8,000 games on Steam, but I also play quite a bit of BF1 via Origin.
Do you play on the mobile app too?
Yes, on the way to work.
How do you keeping playing when you're on holiday or traveling?
I play on the mobile app. I also have a Microsoft Surface that runs the game very well!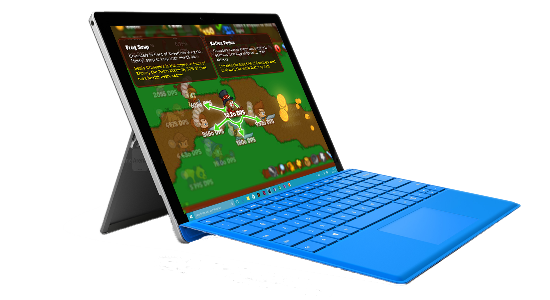 What do your friends and family think about your addiction to Crusaders of the Lost Idols?
They don't understand, I have four kids that all prefer to play CSGO - I tried and failed to get them playing!
If you'd like to be interviewed for the official Crusaders blog, email us at general@codenameentertainment.com.