Introducing: Mannequins for your ranch!
Mannequin ranch items can be set to display your current outfit and a custom label. You can easily equip the style from a mannequin. Click a mannequin on your ranch to see how you can interact with it.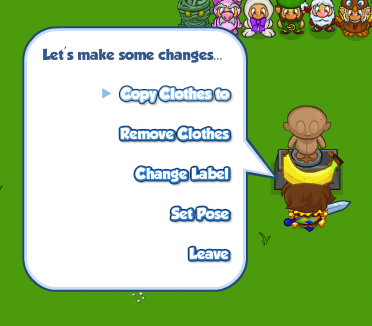 Mannequin ranch items are bought with a Base, which the mannequin stands on. There two varieties of mannequin base: bases without visible display labels, and deluxe bases with them. Different mannequin bases have been added to the following stores: Ye Olde Island Exchange, Tailor, Ye Gaming House Prize Shoppe, Ye Knavish Burglary Boutique, Ye VIP Premium Emporium, and Ye Glitchy Flux Shoppe. Peruse the shops and pick up your favourite mannequin bases, then get styling! Buy 3 or more and earn the Fashionista achievement and title!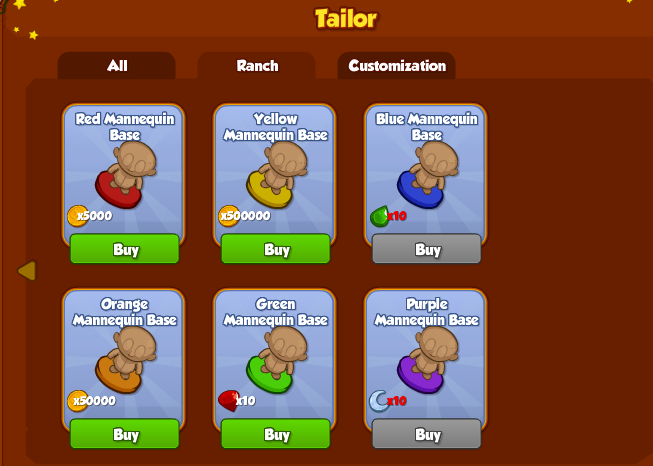 Visitors will be able to see your suave styles on display, so why not show off your impeccable taste? We invite you to post pictures of mannequin ranch setups on the Bush Whacker 2 Facebook community page!