This Pride, we at Codename Entertainment are delighted announce that we collaborated with
Omega Jones
to create a unique familiar for our Lambert House charity drive! Codename Entertainment will be donating the net proceeds from all sales of Amani the Songbird through June 21st, 2022, to Lambert House.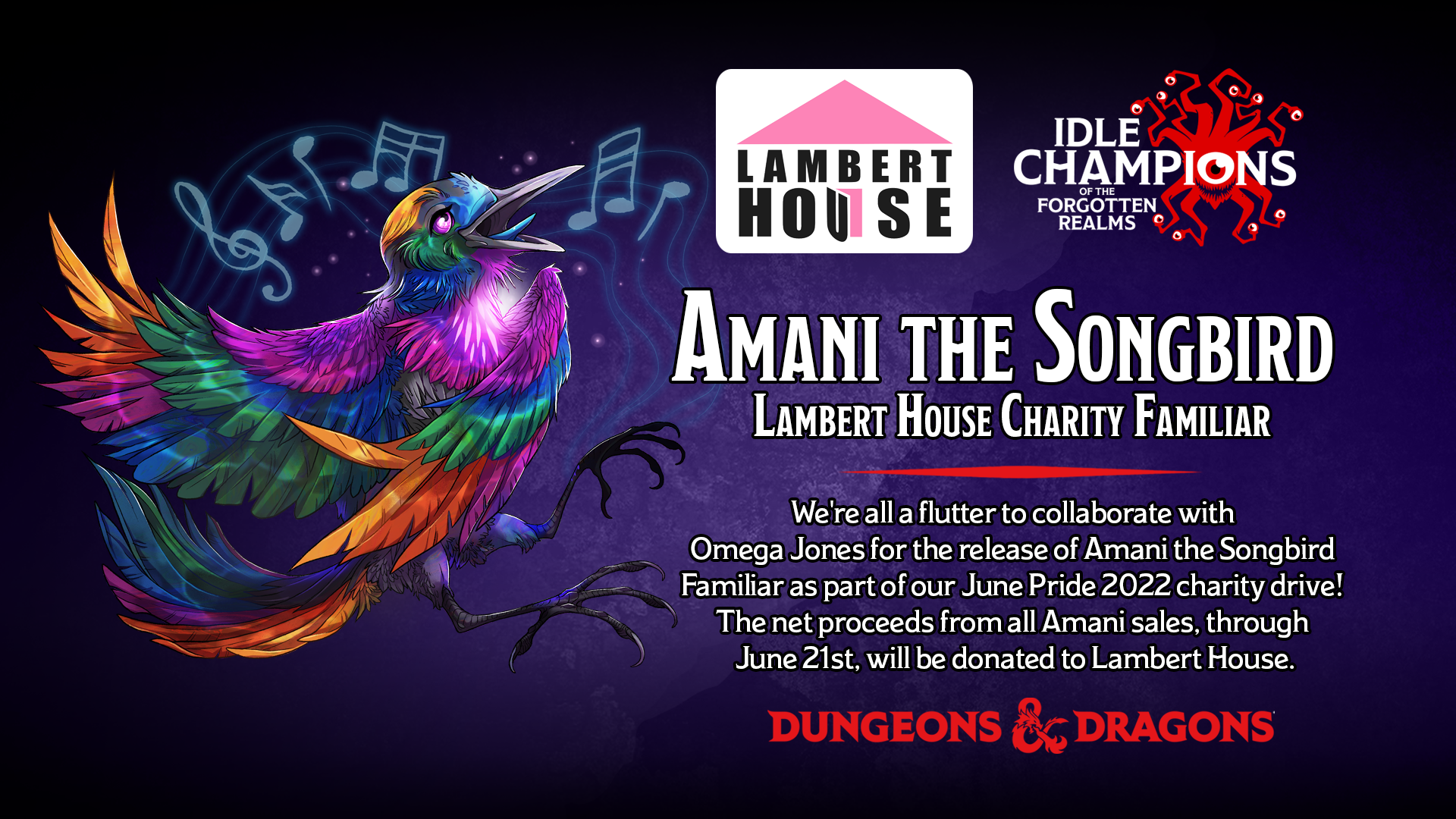 Lambert House
Lambert House
empowers lesbian, gay, bisexual, transgender, and questioning youth through the development of leadership, social, and life skills. We at Codename Entertainment are thrilled to be supporting Lambert House, which is a fantastic cause we really believe in.
Amani the Songbird Familiar will be available on June 8th, 2022 at Noon Pacific in the in-game shop on all platforms.
Net proceeds from all Amani the Songbird Familiar sales through June 21st, 2022, will be donated to Lambert House!
Check out the in-game store for more details!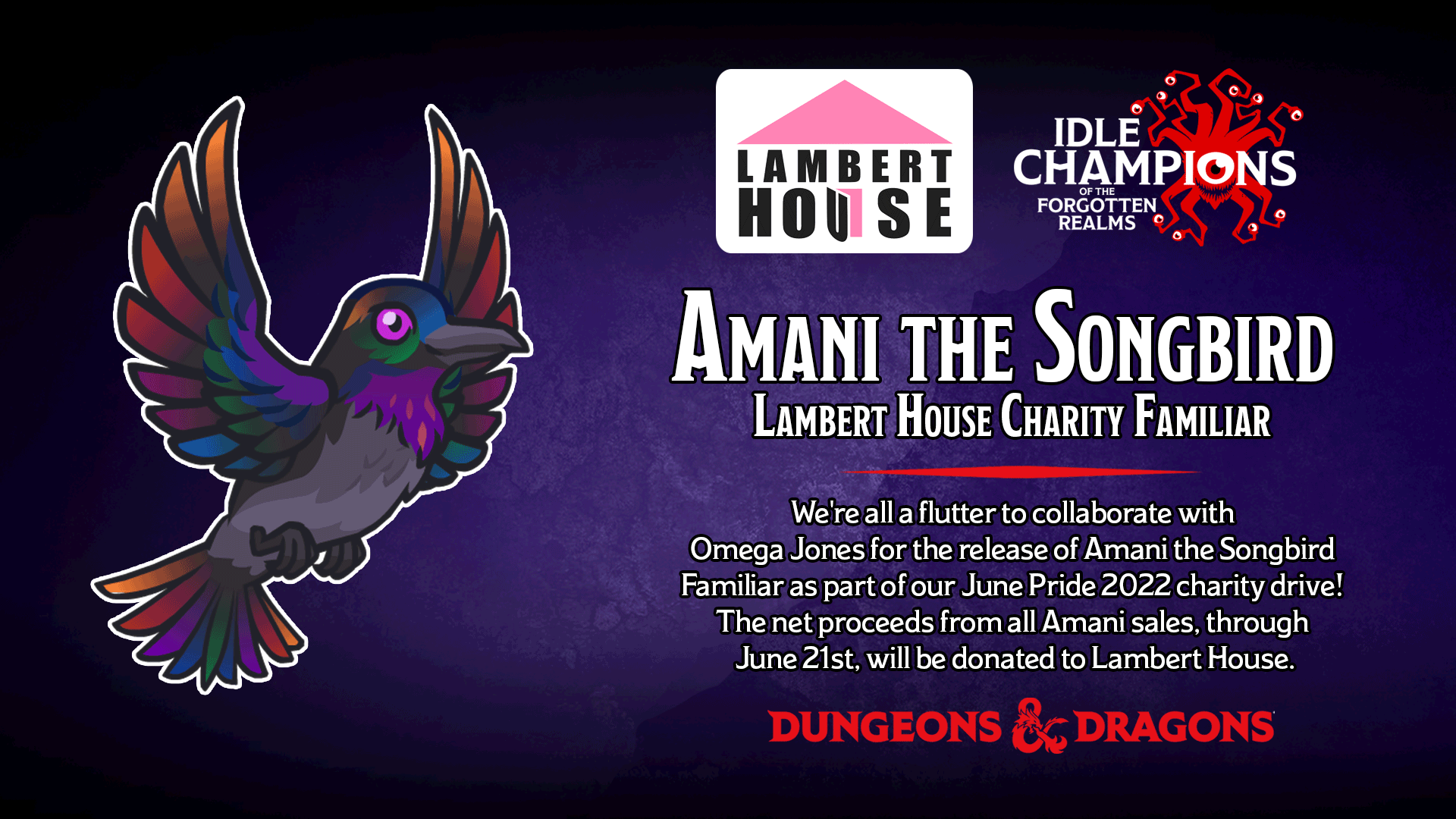 A Familiar Harmony
To celebrate the release of Amani, we will have a special one shot D&D livestream on Wednesday June 8th at 3pm Pacific!
Omega Jones
will be joining
Brian Gray
and
Michelle Nguyen Bradley
as players in a game DMed by
Lauren Urban
. That lovely game will cap off a full day of streaming celebrating Amani, so join us on our
Twitch Channel
!
Familiars
Familiars
are NPCs that players can assign to specific tasks, such as clicking enemies, leveling up Champions, or using ultimate abilities. Familiars will click at different rates depending on the task they are assigned to. For more information, check out our How To Play Idle Champions video!