We at Codename Entertainment decided to take a relaxing little break from work...so we headed to Epic Escape Victoria.
We divided the office into teams of 5 in an interesting way. We split up the two co-founders, so Justin was captain of Team Event and David was captain of Team Odd. Then Eric rolled a D20 to choose between the rest of us: the other devs Peter and Mark, the two artists in office that day, Cory and Alexis (poor Adam getting sick and missing out), and Eric and Erika. Even numbers ended up with Justin and odd rolls went to Dave. So Team Event ended up with Peter, Alexis and Erika while Team Odd got Mark, Cory and Eric. Then co-op Jacob rolled and ended up on Team Event too. Luckily our friend and part-time employee Nick had some spare time and could join Team Odd to round out the numbers.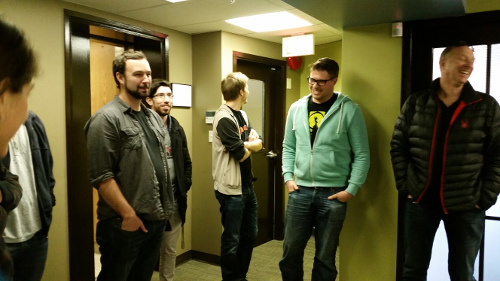 Getting the instructions before heading into the rooms.
Getting to the venue was fun, but we managed. The elevator was a bit ominous though. After everyone was there, we got the briefing on the rules and set to it. Team Event systematically searched the room for all the clues and goodies. Team Odd apparently went wild and tried to pull furniture from the walls. Team Event was doing quite well until they hit a snag and had to ask for a clue...an oversight in communication on Erika's part, but they managed to set the current record even with fumbling with the stubborn safe to get the room key! Team Odd finished with 2 minutes to spare on their 60 minute countdown, so the whole office were winners in the end because we beat the game!
Then it was time to pose for a victory shot, a runner-up photo and a group capture before we thanked the team at Epic Escape for the awesome challenge and started our weekends off with smiles on our faces.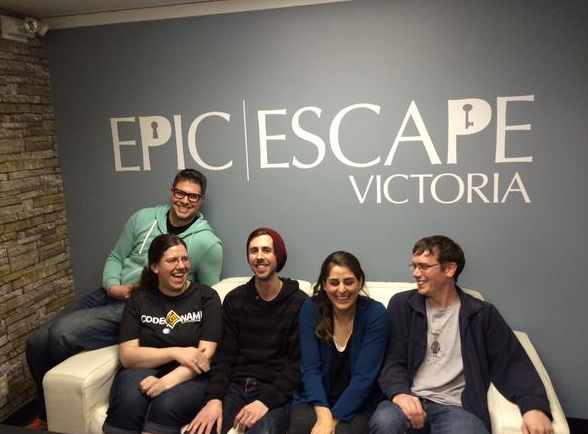 The epic winners! Team Event/Justin! With a time of 43:26 out of 60 minutes!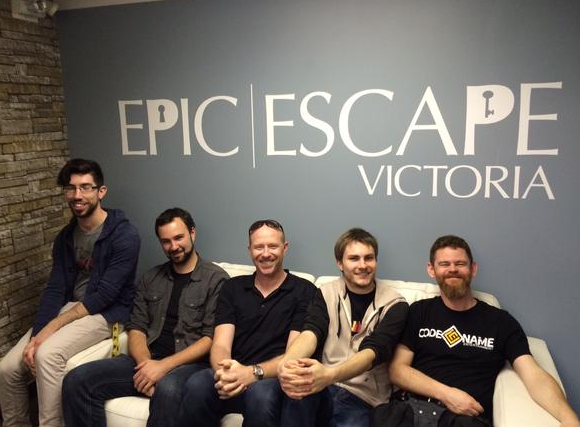 Not so bad! Team Odd/Dave escaped! With a time of 58 out of 60 minutes!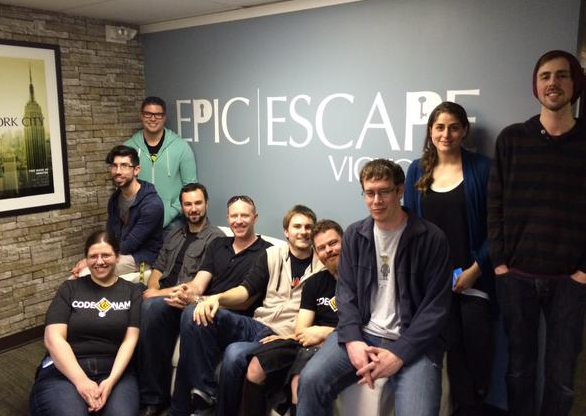 Go Codename team!