Greetings Breakers!
It's Vacation time! 12 of the Egg Breaker Monkeys are packing their bags, and getting ready to set off on their annual summer vacations - there's just one catch; None of them can actually afford their airfare!
You'll need to help these poor, unfortunate monkeys raise the funds to achieve the vacations of their dreams! You're going to have to work hard and use those multipliers to earn enough gold to get the monkeys where they want to go! Thankfully, you have the Vacation Blitz Buff in the Vacation Monkey's stages to help you increases your chances to find multipliers and gold.
General Event Details:
- During the Vacation Event, Summer Tokens can be earned in any and all Monkeys. (Consider wearing any and all Event Token hats to increase your Summer Token drops!)
- There are 12 prizes to be won, through normal play (No Buy-only prizes in this event!)
- 12 Vacations to send the Egg Breaker Monkeys on. Each Monkey needs you to raise the gold to pay for their vacation (Aw, you're so nice!) As each Monkey is set off on vacation, the next goal will become available automatically and you will start earning towards it.
Let's break down the Vacation Monkey's special event stage: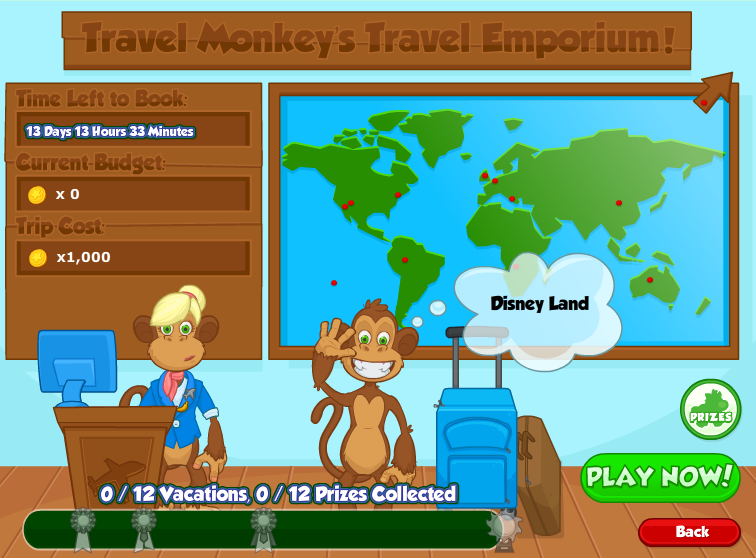 From the Travel Monkey's Special Event Screen, you can:
Track how much time is left until the event ends,
See how much progress you have made toward the current vacation goal,
See the full Trip Cost currently,
See the Monkey eagerly waiting for his trip, with his/her dream destination,
Track the Monkey destinations across the world as you help them reach their goals!
Visually track your progress towards Vacations earned, Prizes collected (Click the Prize button to see which ones you've earned/are missing), Progression Ribbons and the Vacation Trophy!
Rewards and Extras!: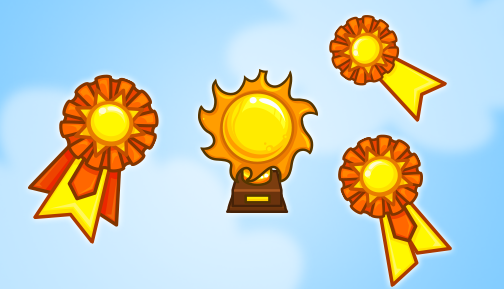 Ribbons:
3 successive ribbons for progression, which permanently add additional +5, +10 or +15 hammers respectively.
Summer Trophy:
Can be displayed in the trophy room.
Ribbon and Trophy (if earned) are awarded after the event finishes on August 12. The highest ribbon earned will be awarded.
Available in the Vacation Monkey's Store:
Vacation Crate
- 250 Vacation Tokens
- Contains a random selection of hammers, multipliers and star pieces
- Must be used by 11:59:59 PM PDT on 2015-08-13!
(We encourage you to use them by the end of the day on August 12, just in case!)
Extras tab:
From 2013:
Vacation Hammer
- 5000 Vacation Tokens
Small increased chance to win multipliers when equipped.
From 2014:
Visor
- 5000 Vacation Tokens
10% more Silver Eggs
New for 2015:
Vacation Hammer
- 5000 Vacation Tokens
More Multipliers
The Vacation Event will run until Wednesday August 12, 2015 - Noon PDT.
Chat here about summer vacation fun!