Today is Gary Gygax's birthday. As you may know, Gary created Dungeons & Dragons with Dave Arneson in 1974. In honour of Gary's birthday, I'd like to share how my lifelong love affair with this game began in 1981.
This month marks an important milestone for me... like many people, my journey to discovering Dungeons & Dragons started with theater.
Thirty-six years ago I played Kai in The Snow Queen. I was twelve years old and these performances were the culmination of a theatre camp for kids offered by Bastion Theatre in Victoria.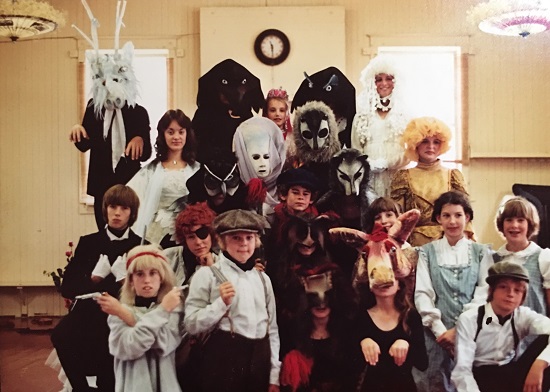 Eric as Kai (center)
During this camp two of the other kids said, "Have you played this game called Dungeons & Dragons?". They brought in the AD&D books, we rolled up characters and played during our lunch breaks.
From our first game, I was blown away. I knew that this game was fantastic and that I wanted to DM. From that point, I DMed games almost exclusively for the next twelve years. I played as often as I could and by university my love of fantasy RPGs heavily influenced my course selections.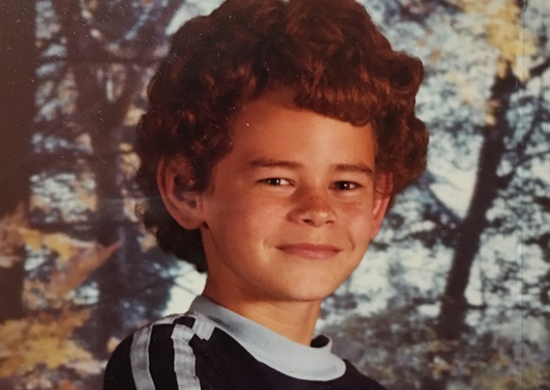 Eric aged 12! He looks like he has walked off the set of Stranger Things!

Some of Eric's cherished Dragon Magazines
(plus a bonus Traps book to kill PCs!)
When I graduated from university, I started my first company and had very little time for anything outside of work. Then I fell in love, got married and had children, plus sold the company to IBM twelve years later.
As my kids got older, a friend of mine (Eshu) mentioned that he had recently started playing D&D with his kids. He said they were having a great time. So in 2008, I got the newest D&D books (4e) and started playing with my kids. The first time my kids rolled initiative, I was so overcome with emotion that I almost cried.
Fast forward nine years and not only have I continued playing D&D, but my kids have picked up the hobby and now play in their own games with their friends.
Film, TV, and stage star Joe Managaniello's Champion announcement.
And then the icing on the cake... we are getting to make a D&D game at Codename! There are so many of us at our company with long histories of playing D&D that it is a treat to be able to pour our love for D&D into one of our games.
We are really looking forward to sharing the Idle Champions of the Forgotten Realms with you (Check out the official site at:
www.IdleChampions.com
).