It's time for dark and brooding tales of old crones, malevolent giant wolves, man-sized living straw effigies, blood and guts. Hang on a minute! That can't be correct, can it?
Oh, but it is. With the latest Crusaders of the Lost Idols campaign we are revisiting your favorite fairy tales but darkly rooted in the best traditions of the Brothers Grimm tales with a dash of other worlds.
The settings for the six new objectives will seem eerily familiar to you. Along with the objectives to get to area 200 and 300, are four objectives that will test your formation planning skills and attentiveness as you wander down memory lane.
Not In Kansas Anymore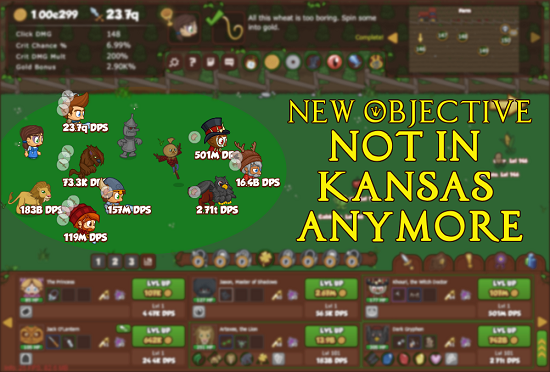 There's a story of an omnipotent wizard in a big, green city and a rag-tag bunch of misfits requiring an escort to said city in 'Not in Kansas Anymore'. The girl, the scarecrow, the lion, and the tin man will join your party over time as you progress, taking up precious formation slots and debuffing your DPS, gold generation and your health.
What Big Teeth You Have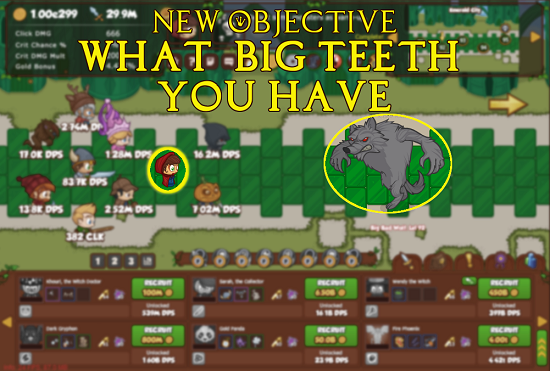 'What Big Teeth You Have' is an objective that has something to do with wolves; we're sure of it. What else would be able to climb into clothes (albeit the matronly garments your grandmother wears) with the sole purpose of devouring your charge, a small red-caped girl? What's more, the beast will appear randomly without warning throughout the 250 areas you must complete and with a monstrous amount of HP making him a brutal monster if ever we saw one.
Sleeping Beauty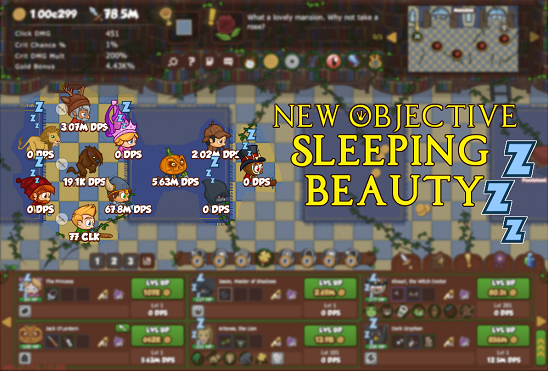 Just so you don't think that narcolepsy is a joke, in 'Sleeping Beauty' half of your Crusaders will randomly fall asleep on the job! Every 25 areas, random Crusaders will nod off and no longer do any damage and be unable to use their buff abilities, forcing you to shuffle your formation.
Down the Rabbit Hole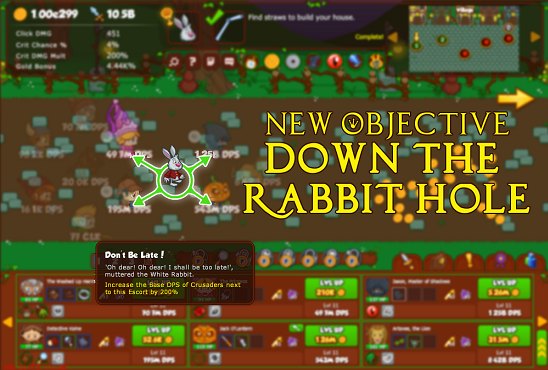 Finally, you may have noticed we like rabbits here at Codename Entertainment. As if by magic (probably by way of a hat) the objective 'Down the Rabbit Hole' puts your Crusaders in charge of a certain fidgety white rabbit. This bouncing furball will hop between random formation slots every 25 levels buffing adjacent Crusaders by 200% to hurry them along.
All of the objectives will require a mastery of a brand new formation too just to keep you on your toes.