This week we have three new objectives for you for the World's Wake and Ghostbeard's Greed campaigns.
Inflation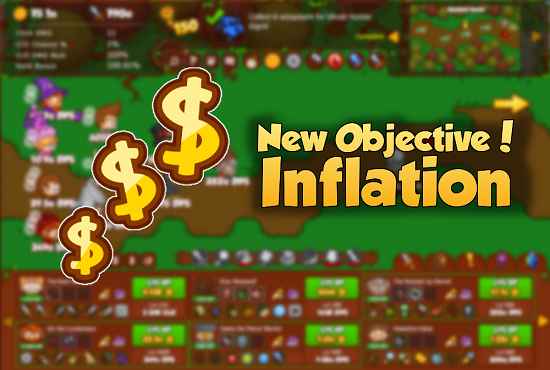 In the new objective
Inflation
, the Crusaders have fallen on hard times. Money is tight and finding good Crusaders these days is even harder. All costs for Crusaders to level up has been massively increased. Plus the monsters are feeling the pinch and are dropping far less gold that usual. Can you beat the economic downturn?
Ms. Fizzle's Field Trip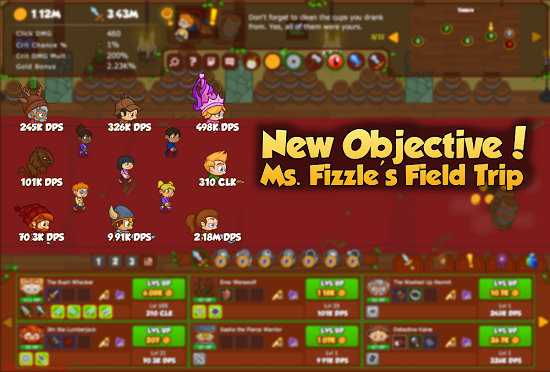 They say "never work with children or animals". Both have a tendency to make things difficult and unpredictable. Unfortunately for you the resident teacher, Ms. Fizzle, has decided that now is a good time for the Crusaders to take her class on a field trip.
In
Ms. Fizzle's Field Trip
, the merry band of adventurers plough their way through monsters with five children taking up valuable slots in your formation. What's more, they will change position randomly every ten areas! Just promise to get the kids back to the parents in one piece.
2,000 Levels For All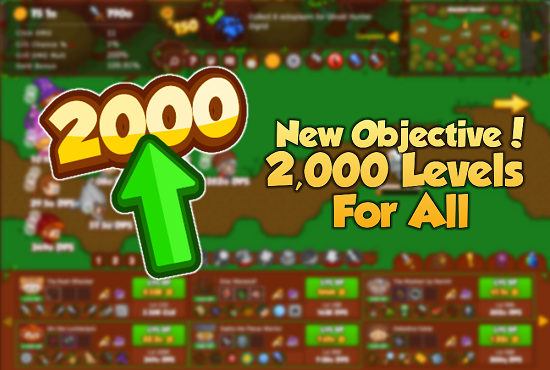 The final new objective,
2,000 Levels for All
, is a leveling game. You must get each of the 20 Crusaders to level 2,000 to earn those precious red rubies!