We've been giving away free jeweled chest codes to all players subscribed to the Idol Times newsletter for a while now. It's our long-standing tradition to give you a free event Jeweled Chest when we release a weekend buff. We also give you all free Jeweled Chests when we hit certain Facebook Likes or Twitter Followers milestones.
If you didn't already know, all you need to do is sign-up for the newsletter
here
. Not only will you receive email updates about free jeweled chests, but you'll also receive the latest information about the game updates direct to your inbox. What's more, when you sign-up you'll be given a free piece of Rare gear.
However, newcomers to Crusaders of the Lost Idols might not realize how to redeem those codes, so we have put together a handy guide for PC below: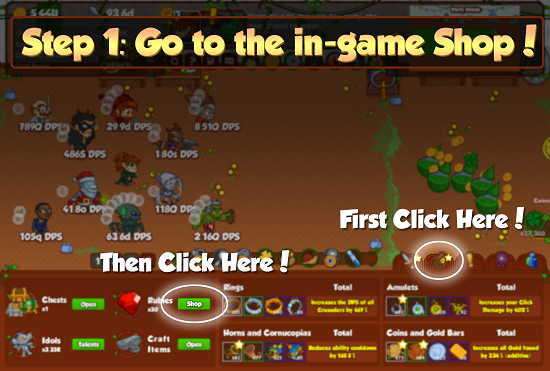 Step 1: Got to the Shop.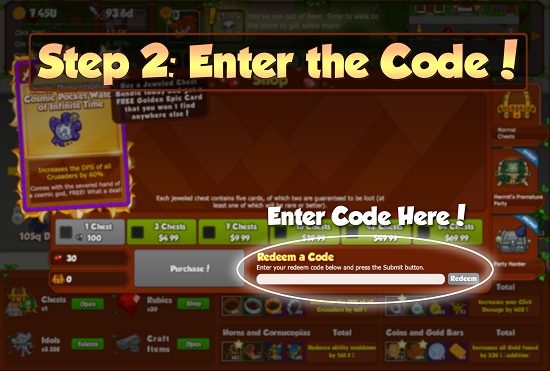 Step 2: Enter the Code.
If you play on mobile, you're going to need to link your account to a PC account. Check out this handy guide
here
.