From today until Monday May 16th at Noon PDT, you can take a walk on the wild side with the
The Beasts Within!
For the duration of the weekend, five animal Crusaders will be receiving massive buffs to their abilities as they let their inner beasts loose!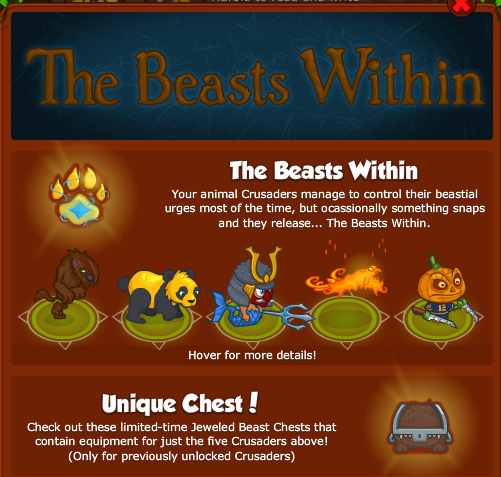 Emo Werewolf, Fire Phoenix, Gold Panda, Prince Sal and Jack O'Lantern get a limited time buff applied automatically this weekend. Plus there's a unique chest featuring gear for just those five Crusaders! See all the details below!