After a successful Witchlight run, some new kobold Champions return for a second series. But this time it's kobolds IN SPAAAAAAACE!!!!
The new series of our colorful, popular, and adorable comic Pack Antics has returned with an exciting Spelljammer adventure! This time Krydle, Nayeli, Makos, Reya, Shandie, and Tyril have all been polymorphed into small kobolds, and geared out to take on whatever Wildspace can throw at them!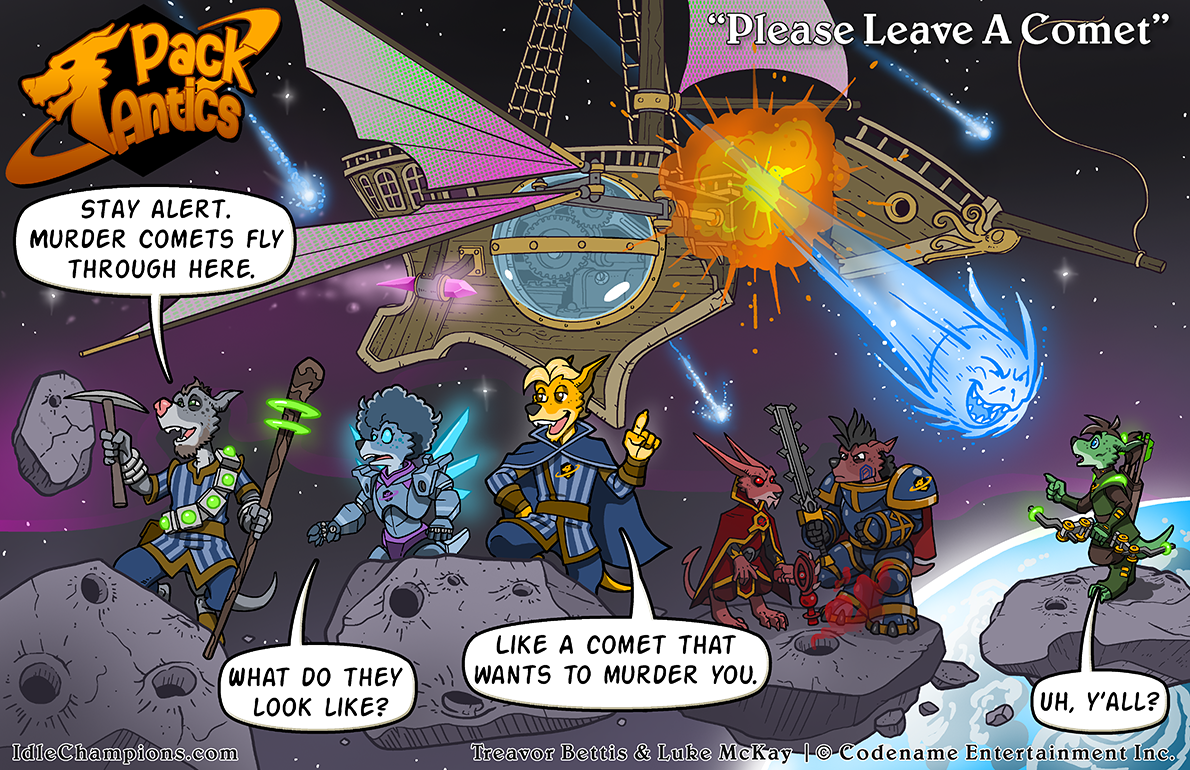 Both series of Pack Antics are drawn by
Luke McKay
, and written by
Treavor Bettis
. You can find the entire first series on our
Official Idle Champions Discord
saved in the Comics channel of the Art section. Series 2 will be posted there, as well as on our
Official Twitter
, so you can always keep up with the latest kobold antics.
Return to Sender: A Pack Antics Adventure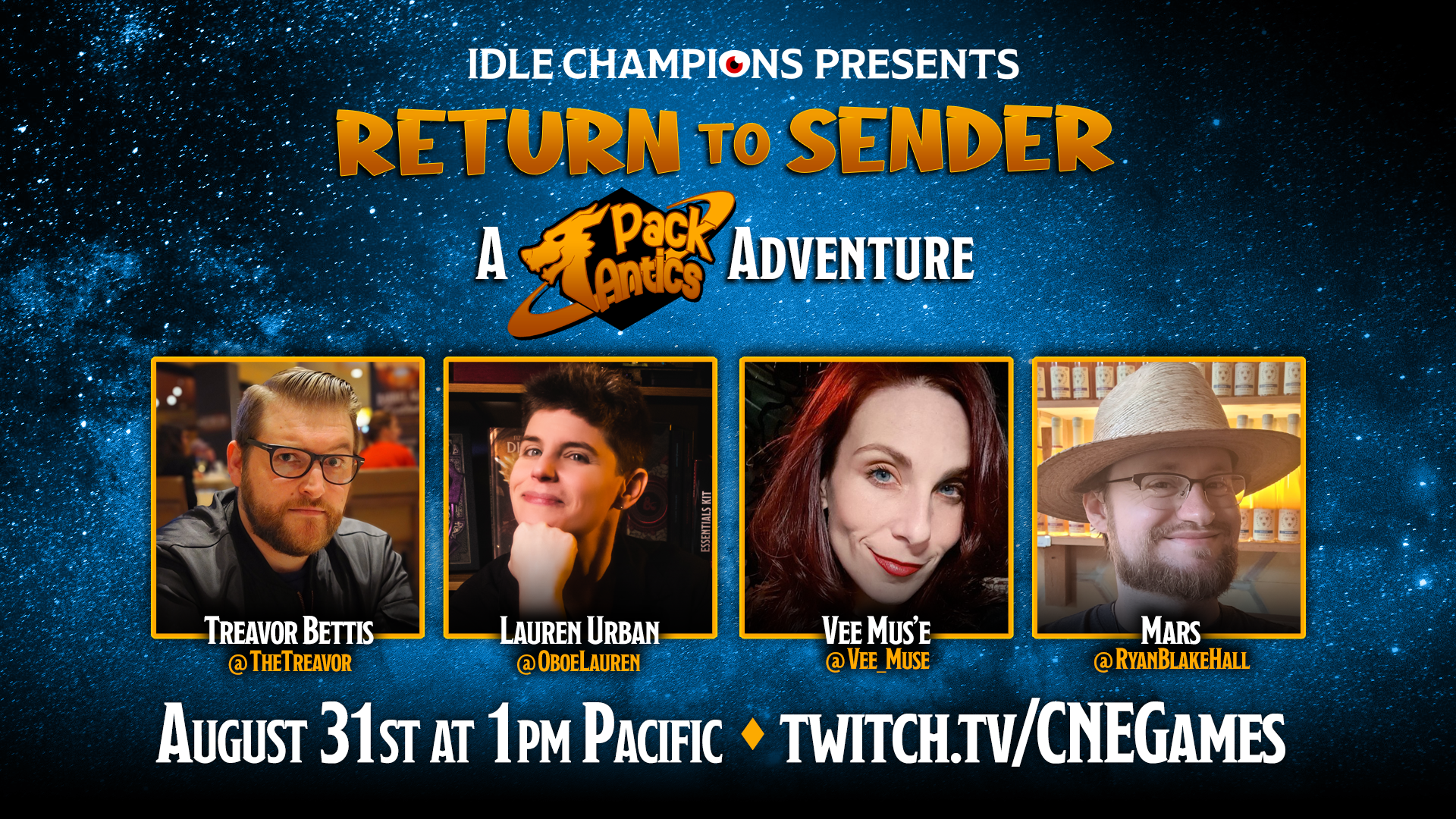 Return to Sender
is a special D&D one shot with Treavor taking the Dungeon Master seat! Our players include Lauren as Tyril, Vee as Shandie, and Mars as Krydle...but all transformed into kobolds! Watch live on our
Twitch channel
on Wednesday August 31st from 1-4pm Pacific!
Collect Your Own Crew!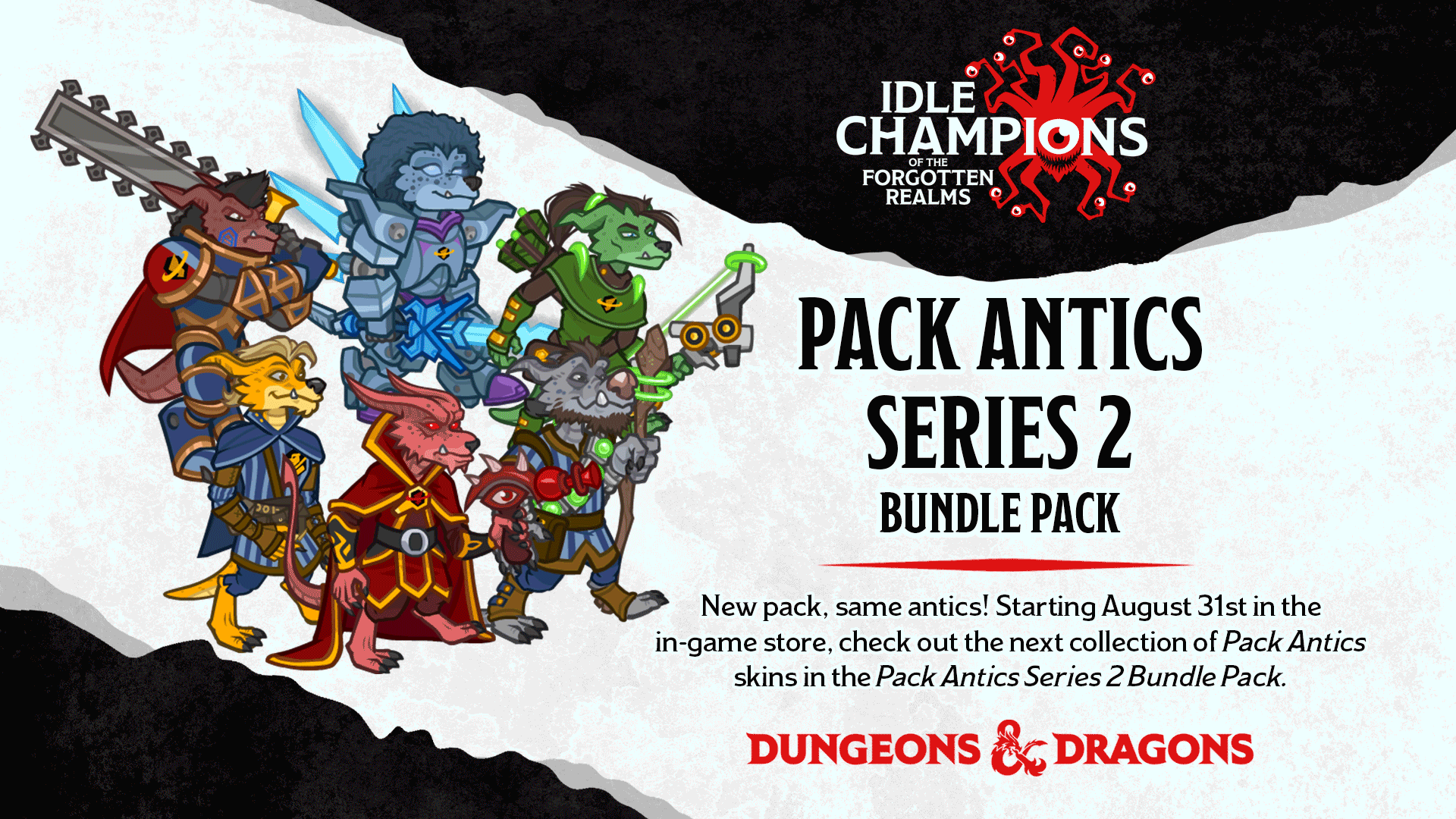 Starting on August 31st, you can pick up these adorable new skins for your own Idle Champions! All six Champions are available in the store as individual packs, or buy the Pack Antics Series 2 Bundle Pack to get the whole set for a discount!
Because Reya Mantlemorn is an Evergreen Champion unlockable only through play in the Descent into Avernus Campaign, her Skin & Feat Pack will not unlock the Champion. But we're here to help you finish your Descent Into Avernus adventures so you can enjoy Pact Antics Reya! From August 31st until Sept 7th Pacific Time, you will collect 50% bonus favor whenever you reset a Descent into Avernus adventure! Reya is unlockable by completing the second variant of the Idyllglen adventure titled: "Reya Reborn" towards the end of the Descent into Avernus campaign.
Check out the in-game store for all of the details when these packs go live on August 31st!