While in pursuit of Nihiloor, the Mind Flayer in possession of the Stone of Golorr, the Champions have found themselves in Skullport, a refuge for outlaws hidden beneath the streets of Waterdeep.
As the Champions hunt for their prize along with the assistance of hidden allies, they come face to face with the infamous leader of Skullport and The Xanathar Guild...
Note:
you will need to have completed the previous two Dragon Heist Adventures,
Hopelessly Lost
and
Enter the Sargauth
, in order to access these new Adventures.

A Wild Offer Appears...
This update we have added new
Wild Offers
to some platforms, which we will continue to roll out to all platforms in the coming weeks. Wild Offers are customized package deals that offer limited-time Golden Epics, Skins, and Familiars that are no longer available through normal means. Each Wild Offer is unique, generated based on your specific progress, and new offers will appear every few days.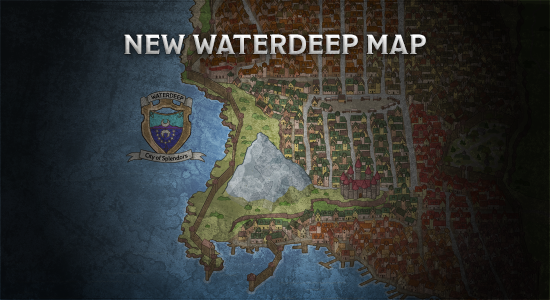 The City of Splendor
We've added a new Map screen for the Waterdeep: Dragon Heist campaign! This map of Waterdeep includes several levels of Undermountain along with Skullport, making it much easier to navigate the campaign. No more scrolling up and down objectives on a single location on the Sword Coast map!

The Lair of The Xanathar
The Champions arrive in Skullport, a dangerous haven for outlaws and criminals beneath the streets of Waterdeep. While hunting for clues that could help lead them to the Stone of Golor, the Champions find themselves face-to-face with The Xanathar.
Variant: Dreams of Beholders — Injured, but not defeated, the Xanathar rests in a secret alcove of its lair before the final assault on the Vault of Dragons. While dreaming, it replays the Champions' assault on its home, but with a slightly different journey. A Death Kiss now takes up a slot in the formation, draining the blood of the Champions. It deals a percentage of each Champions' max health as damage every second.
Reach Area 225.
Waterdeep Under Siege
The Xanathar has located
The Vault of Dragons
, and knows where the keys to get inside are. It's a race against time to get to the vault before the Xanathar can get there!
Variant: Bregan D'aerthe Comes to Call — Jarlaxle Starts in the formation and cannot be moved or swapped out. Two members of Bregan D'aerthe join the formation. They attack with their pistols, marking the target for the remainder of the area. Enemies that have been attacked by the pistols increase their speed and deal additional damage as they frantically attempt to figure out what these new weapons are.
Reach Area 225.
See the in-game Change Log for more information!