Summer is a lazy time of year where you get to slow down, reconnect with old friends and chill out. It's in that spirit that we're getting you to reconnect with your old friends in Crusaders. Namely some campaigns you'd love to revisit.
This week we're introducing four new objectives. There are two new additions to
Mischief at Mugwarts
and two new additions in
Ready Player Two
, most of which are on the harder side to encourage you just to kick-back and enjoy the long days playing Crusaders.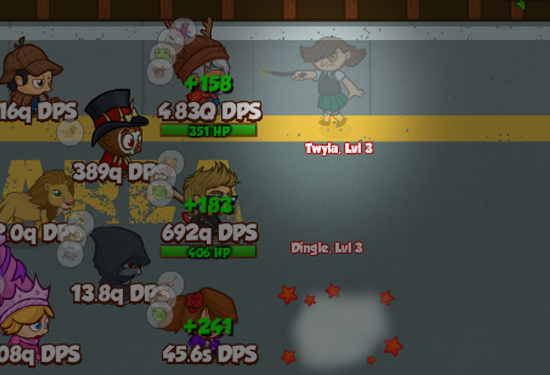 New Objective: Invisibility Cloak. Monsters are invisible!
In
Invisibility Cloak
monsters are invisible and won't take passive DPS until they're revealed: either when they attack your formation, or when they're clicked directly.
In the objective
Fantastic Beasts
, a new bumbling wizard takes up a slot in your formation and wreaks havoc with his inept summoning. Random monsters with different abilities assail the Crusaders throughout their entire trek to area 650.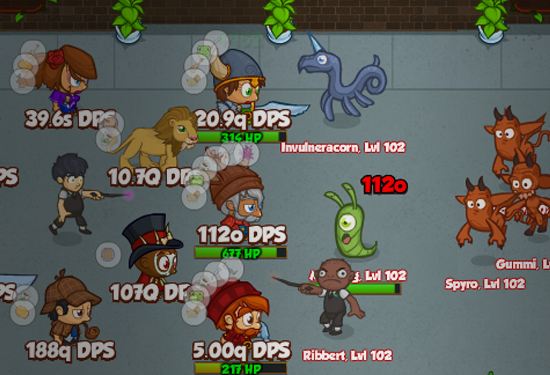 New Objective: Fantastic Beasts. Invulneracorn can't be killed.
Boy and girl polkaman trainers take up slots in the objective
Polkamans Go!
Each area has a random polkaman creature that has to be caught before the Crusaders can continue. The polkaman can only be collected by actively clicking so you'll need to keep an eye out for these tricky creatures.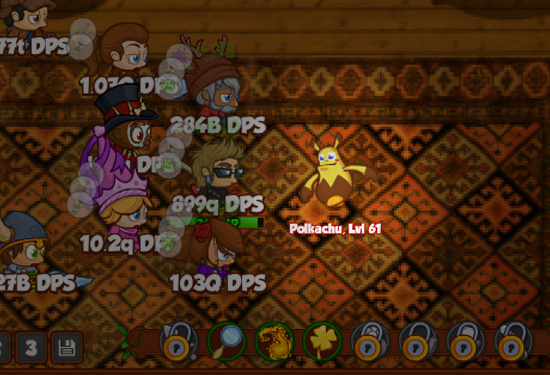 New Objective: Polkaman can only be collected by actively clicking.
The final new objective,
Acme Dark Souls
is the most devious and arcane of all the new challenges. The greatest magic conjurers have come together wielding their mastery of the dark arts to create the ultimate in evil sorcery, a giant anvil. Every 10 seconds an anvil will drop from the sky and kill a random Crusader.
To celebrate the new objectives we're going to give five lucky Crusaders mellow midsummer buffs to complement their formation abilities and DPS until Monday, August 29 at 12 pm PDT.
Hermit, Princess, Phoenix, Nate and Alan all get a limited time buff applied automatically this weekend. The buffs are:
Hermit - Base DPS +400%
Princess - DPS All + 100%
Phoenix - Heart of the Phoenix +200%
Nate - Gold Find +100%
Alan - Blinding Light +200%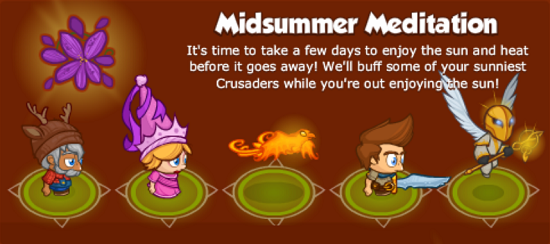 Weekend Buff Crusaders.
Also, check out the limited-time Midsummer Jeweled Chests that contain equipment for the five Crusaders above! (Please note: The chest will only contain gear for Alan if you've unlocked him.)