We like to think of Crusaders as the gift that keeps on giving and today we give you another update. We've added two new objectives for the Mischief at Mugwarts campaign and two new objectives to the Ready Player Two campaign.
In
Accio Monsters
, the Crusaders accidentally cast an Accio charm, and now monsters move 10x faster than normal! You're going to have to create your most effective tank line to block the onslaught of monsters all the way to area 450.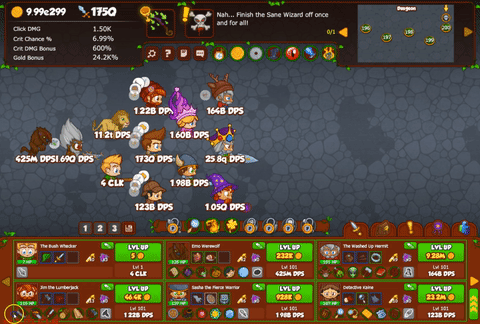 Monsters are 10x faster in the Accio Monsters Objective
If you thought that was rough, it's going to get rougher than a sandpaper-covered loofah in
The Final Battle
objective. Deadly magic is flying everywhere, and death curses will randomly spawn and one-shot your front-most Crusaders until they wipe your formation. Good luck reaching area 500.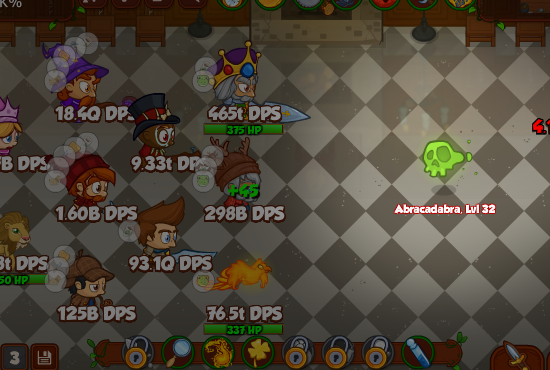 Death magic one-shots your Crusaders in the The Final Battle objective
Making games isn't as easy as you think. Sometimes bugs creep in. In
Glitch Out
, the Crusaders will experience a whole host of random glitches that will both help and hinder your progress to area 450. Some will temporarily boost your DPS by +400% while other gremlins in the code will deactivate all your formation abilities. It's going to be a digital roller coaster.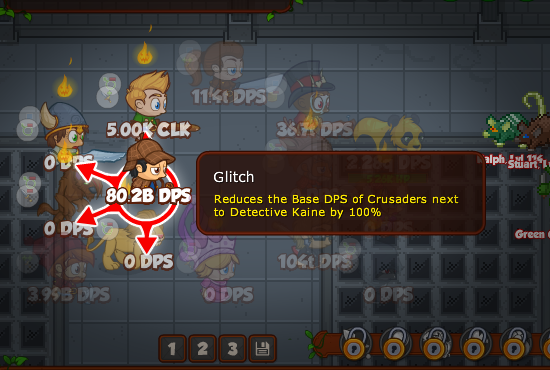 Glitches randomly affect Crusaders on this journey to area 450
The final new objective,
Video Game of Thrones
only allows you to pick Royal Crusaders for your formation to reach 450. That means you'll be limited to their Royal Highnesses Princess, Sal, Brogon, Thalia, Reginald, Siri and Leerion.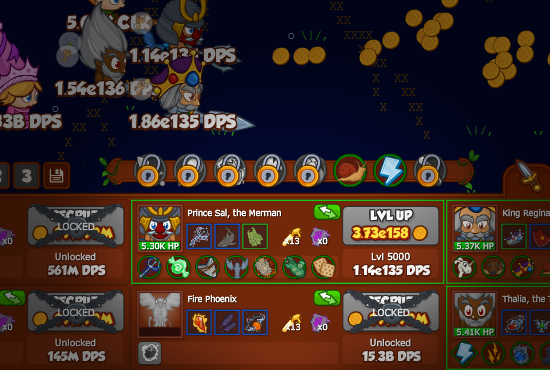 Only Royal Crusaders are available in the Video Game of Thrones objective
To celebrate the new objectives and the beginning of the summer we're going to give five lucky Crusaders white-hot buffs to complement their formation abilities and DPS until Monday June 6 at 12pm PDT.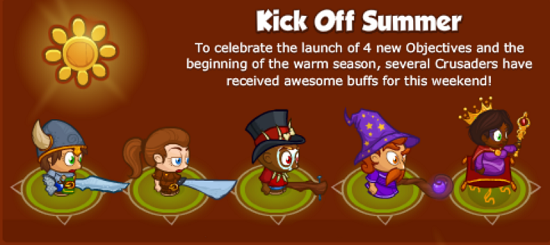 Sasha: +200% Bulwark Ability
Natalie Dragon: +400% Base DPS
Khouri: +200% Koffee Potion ability
Merci: +100% Gold buff
Queen Siri: +100% Queen's Decree ability
We can't wait to hear what you think of the new additions to the game!