It's the time of year to forgo the usual comforts of your soft bed, sturdy walls, and an internet connection for a thin piece of material between you and mother nature. That's right! It's the Summer, and that means camping season!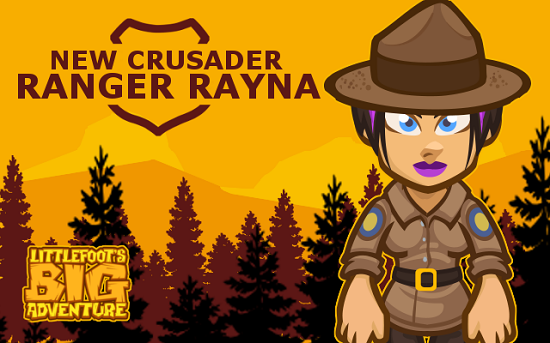 New Crusader: Ranger Rayna
As the Crusaders set off into the wild, they are looking to rescue two new Crusaders and add them to the gang. The first of the two Crusaders is the hapless Ranger Rayna, who not only requires an escort to area 100 and salvation, but she'll mistakenly debuff adjacent Crusaders with park fines the entire way believing that she's not in any danger.
Once rescued, she'll become an asset. Her love of all wildlife enables her to heal any animal Crusaders by 25% of their max health per second when she reaches level 75. Furthermore, at level 150 she'll recieve a giant 200% increase to her DPS if there are four animal Crusaders in the formation.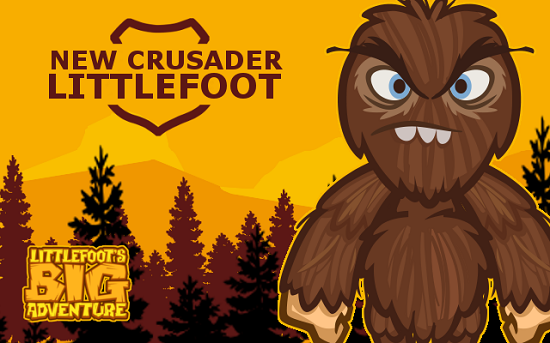 New Crusader: Littlefoot
The second new Crusader is somewhat shy. Littlefoot has spent a lifetime minding her own business but all that is thrown into disarray when some determined Pokemon Go players/Bigfoot enthusiasts stumble across her home deep in the forest. Delirious with Augmented Reality they believe her to be a legendary Pokemon and chase her all the way to area 100 taking up valuable slots in the formation.
Once the Pokemon Go players run out of Poke Balls, Littlefoot is free to join the Crusaders and repace your current tank. At level 50 Littlefoot can employ her first unique ability, Parry. For the duration of the ability, Littlefoot is immune to damage for one second after a monster starts attacking her. If this effect lasts for more than 15 seconds in a row, it cannot occur for the next 15 seconds.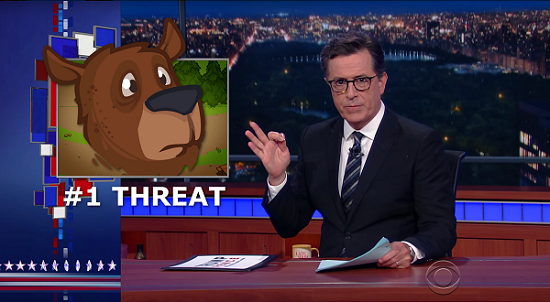 New Objective: Number One Threat
The remaining three objectives include
Lost in the Woods
where you Crusaders randomly become lost and disappear from the formation. The second objective,
Number One Threat
, will see the team pitted against godless killing machines - Col-bears. These vicious threats to the American way of life will randomly appear and if they reach the formation will insta-kill and then move onto the next Crusader victim.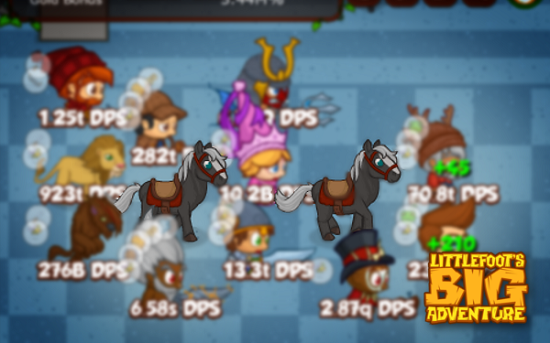 New Objective: Long Journey
The final new objective is
Long Journey
requires the hiring of some pack horses to carry supplies all the way to area 300. Unfortunately, they'll take up slots in your formation.
The
Littlefoot's Big Adventure
event will run until August 1st at Noon PDT.